After renovating over 400 Airstreams and living for a decade in boats and vehicles Matthew and Joanna Hofmann created their Living Vehicle: a modern mobile home meant for year-round living in extreme weather (-4°F to 120°F) and equipped to go off-grid for long periods.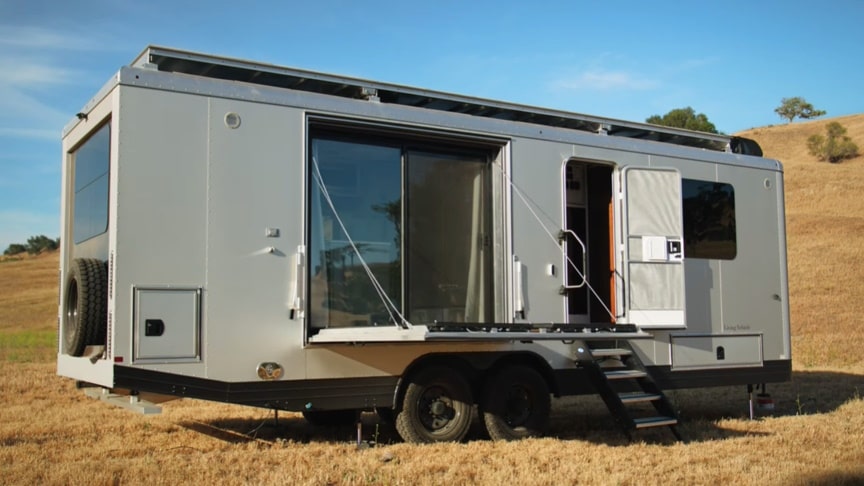 They started with a well-insulated aluminum shell with everything tucked inside (to prevent pipes from freezing in the winter).
It's designed to be self-sufficient with a large bank of rooftop solar, a heat pump/mini-split AC, and still evolving water capture tech that extracts humidity from the air.
Advertisement
"When we came up with the name Living Vehicle it was two-fold," explains Joanna, "one, it's designed for full-time living compared to an RV which is recreational, but also, it's something that was able to sustain life so being able to create water, for instance, creating your own energy".