Sometimes you just have to get out and do whatever you really want to do: a change of scenery; a new place, freedom. The Grand Canyon S is not only the first HYMER Camper Van on a Mercedes-Benz chassis, but is also perfect for both big and little adventures.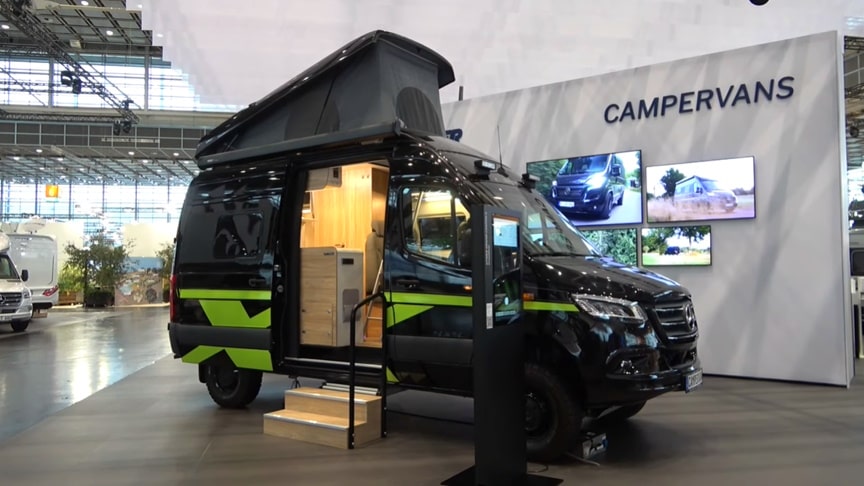 The modern furniture in a walnut finish is positioned to provide a generous feeling of space. A cosy atmosphere is created by the fabric covered side walls. It has everything you might need on board to make you feel at home anywhere in the world.The pleasing furniture finish Chiavenna Walnut in the HYMER Grand Canyon S looks harmonious and modern. Lighting and conversion features adapt to suit your spontaneous holiday vibes.
From top to bottom in the HYMER Grand Canyon S, you'll find a multitude of storage compartments, overhead lockers, doors and drawers to properly store small and large items.The HYMER Grand Canyon S is equipped with the comfort sleeping system as standard. High-quality disc-spring bed frames and cold foam mattresses provide a good night's sleep and a great place to relax.
Advertisement
Compact, but not too small for large pots. You can fill them up with all the ingredients you have stored in the generous amount of storage space and in the 90-l fridge-freezer.The spacious compact bathroom is lavishly and practically equipped. It includes a bathroom window as standard, a folding designer washbasin in solid-surface material and a modern bench toilet.