Prior to living in this box truck, Cyrus traveled in many different VW buses, which he loved, but ultimately decided he wanted a little bit more space to call his own.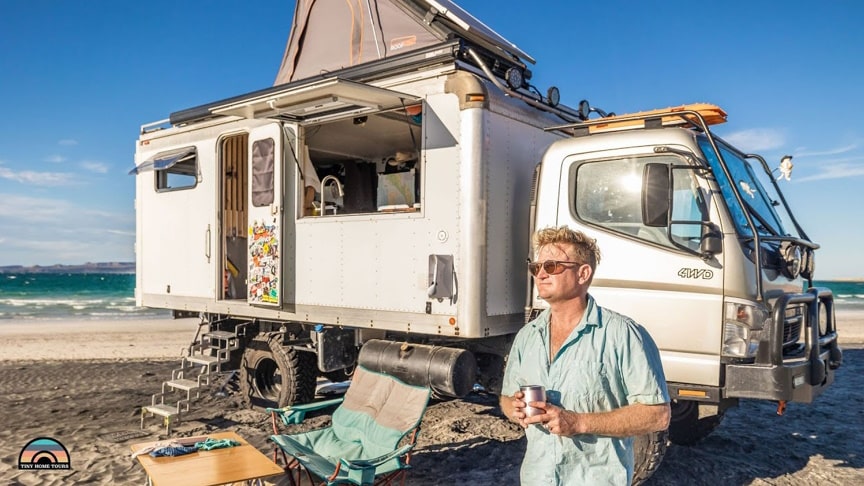 His rig has a unique open layout that brings a bit of the outdoors in. Featured is a large L-shaped couch, abundant counter space, & a fixed bed.
Cyrus loves traveling the California coast & kept the ocean in mind when deciding where to place his windows & doors, with the goal of being able to fall asleep to the sight & sound of the ocean.
Advertisement
Cyrus not only built his own van, but works as a builder for a van build company called Glampervan. He is an incredible builder & loves to help other nomads fix up their own vans so be sure to reach out to him through his social medias or website if you have any questions or desire van assistance.