The AZ-1 was one of many Japanese cars built for the kei car space.The Autozam AZ-1, known as the framecode PG6SA, is a mid-engined sports kei car, designed and manufactured by Suzuki but sold by Mazda under its Autozam brand.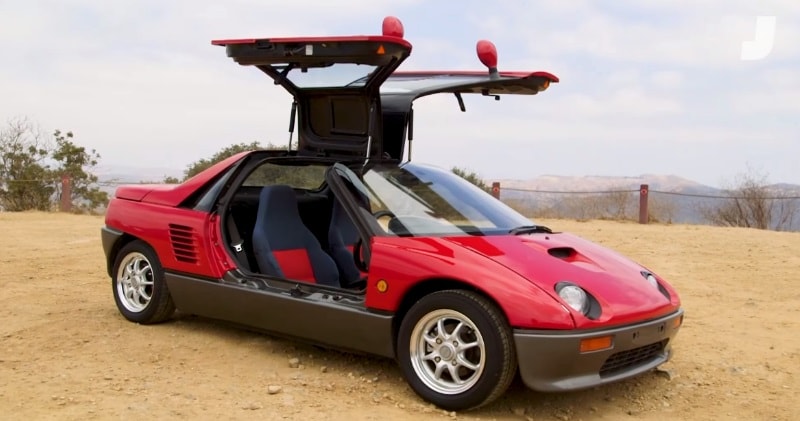 source/image screen capture: Jalopnik
The Mazda Autozam AZ-1 is powered by a mid-mounted 3-cylinder turbocharged 657cc engine that produces 63 horsepower & 63 pound-feet.A five-speed manual sends the output to the rear wheels.
"We got a chance to cram Andrew Collins into an Autozam AZ-1. It turns out, even if he could get out of this amazing KEI car, he doesn't want to." // Jalopnik
Advertisement
Despite its less-than-stellar performance figures, the AZ-1 was marketed as a sports car, complete with a mid-engined design and gullwing doors. The diminutive body features gullwing doors with small sliding windows, as well as vents in the hood and rear quarters.