The Bugatti EB110 was a mid-engine sports car produced by Bugatti Automobili S.p.A. from 1991 to 1995, when the company went bankrupt. It was the only production model made by Romano Artioli's Italian incarnation of Bugatti.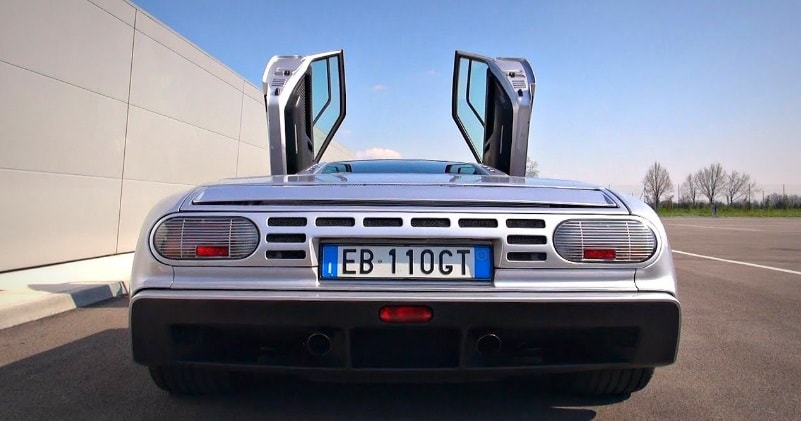 source/image: NM2255 Car HD Videos
Just listen to the unique exhaust notes of this gorgeous 1994 Bugatti EB110 GT. This old-school beast is powered by a 3.5 liter quad-turbo V12 engine which is able to produce 560Hp and 618Nm of torque.The body is all carbon-fiber. Video shows the car starting up, revving and accelerating.
The car has a 60-valve, quad-turbo V12 fed through 12 individual throttle bodies, powering all four wheels through a six-speed gearbox. The 3.5 L engine has a bore of 81 mm and a stroke of 56.6 mm and is capable of 560 PS at 8000 rpm. Acceleration to 100 km/h (62 mph) takes 3.2 seconds, and the GT has a top speed of 213 mph.
Advertisement
The car uses a double wishbone suspension, with the chassis built by Aérospatiale, an aircraft company, and made from carbon fibre. Equipped with Gandini's famous lifting scissor doors, it has a glass engine cover that provides a view of the V12 engine along with a speed-sensitive electronic rear wing that can be raised at the flick of a switch./wikipedia