We live in a changing world and farming is changing with it. Our growing population and a greater environmental awareness means farmers need to produce more food more sustainably from the same amount of land.It's ultimately technology that will make the difference – and CNH Industrial is at the forefront of this change.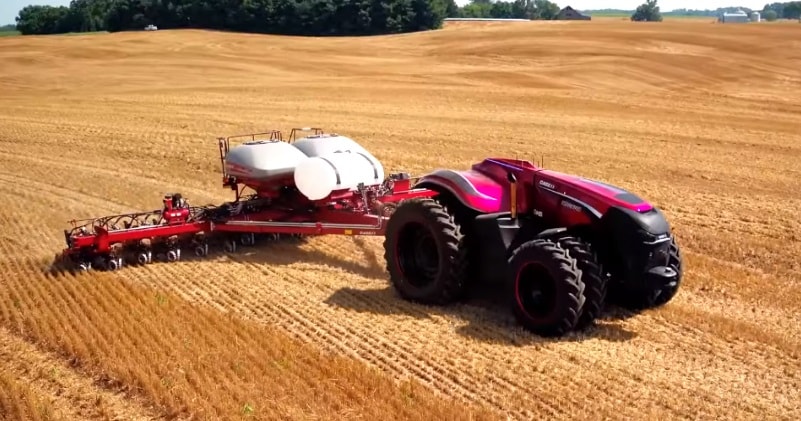 source/image(PrtSc): CNH INDUSTRIAL
We set out to take technology in a different direction that would allow farmers to integrate new technology into existing fleets and give them access to real time data wherever they are. We believe this technology will, in the future, change the face of farming for the benefit of all.
The machine boasts a 419-horsepower engine and clocks a maximum speed of 31 mph. It's not known how much it costs to build the tractor, or its intended retail price.Farmers are able to control and monitor the NH Drive through the accompanying desktop and mobile software.
Advertisement
This concept autonomous tractor, has been conceived by CNH Industrial's innovation team, is truly independent and driverless.The tractor can be left to carry out its task, monitored remotely through the tablet interface. Its screen also allowing machine and implement settings to be altered remotely.