Did you know that you can read all vinyl records by standart needle and piece of paper? So, in today's video I want to show you how to make simplest turntable or vinyl record player.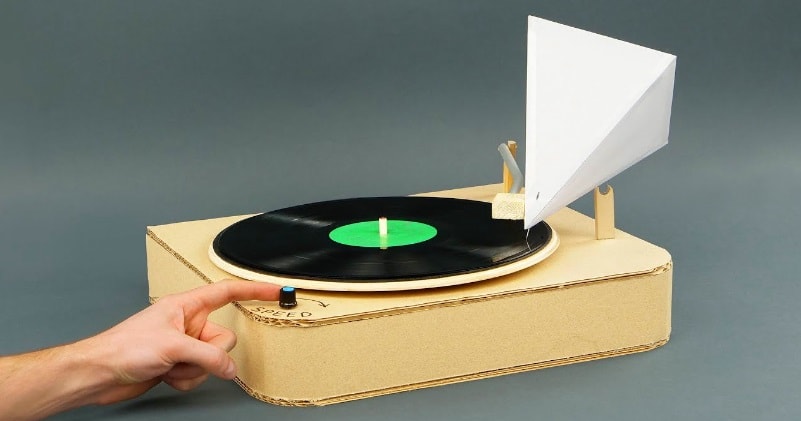 source/image: The Q
You need needle, paper, cardboard, electric motor, battery, dc motor speed controller, plywood and one rubber band. Follow instructions from this video and you will build simplest record player!
You have some records and want to enjoy the great sound of them, but you don't have a record player. No problem! You can build your own simple Vinyl Record Player.When building your own one, you always have one more option.
Advertisement
It is noticed that you will be able to be creative according to your own way. A vinyl record contains a tiny groove that runs from the outer edge to the center of the disc. The groove is imprinted with a series of ridges you can't see with the human eye.