Kelsey & Magnum bought their 1999 Dodge Ram B3500 van, named Betty, to use as a getaway car for a long summer road trip.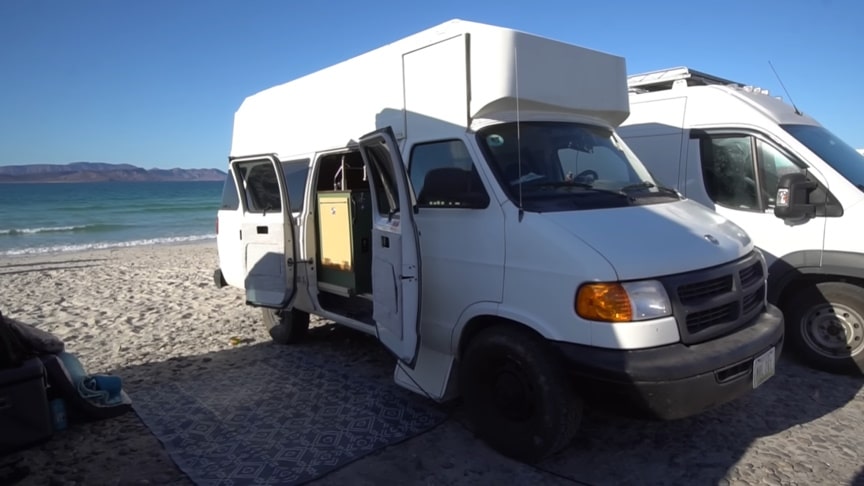 After returning to their three-bedroom house, they realized they didn't need, or want as much space as they had and decided to leave their jobs in education to pursue travel in the van.
Their home on wheels is full of adorable features, from green cabinets to foldable passenger seats.
Advertisement
In addition, their van features a fixed queen bed, a deep sink, tons of countertop space, and abundant storage.