RYSE Aero Technologies introduces the RYSE RECON for farm use. The RECON can get a farmer needed instruments quickly from other locations or help get repair kits up to 10 miles away to a farmer working in the field. The RECON can also serve many other farm usages. In this use case, the farmer has to cross another farmer's property to get tools to one of his field workers.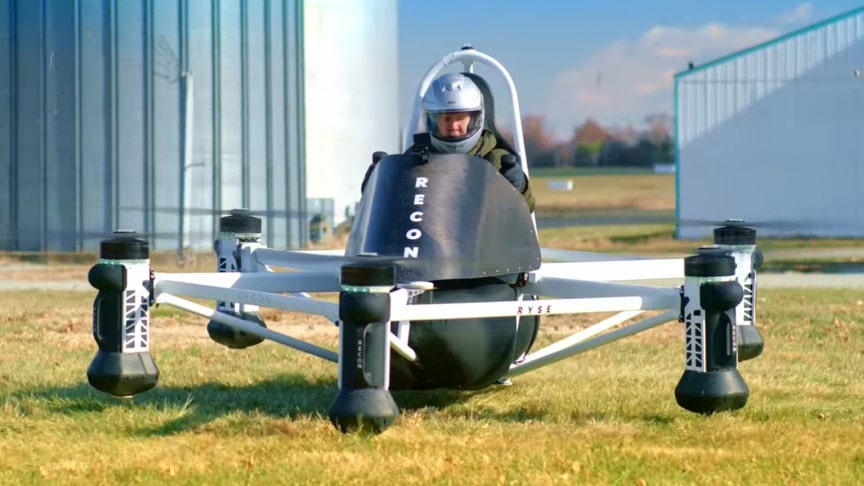 The RYSE RECON is an ultralight eVTOL.Built with purpose for people with purpose.So easy to operate — no pilot's license is needed.The Recon is a one passenger eVTOL multicopter aircraft with a top speed of 101 km/h and has a range of 40 km.
The aircraft sports six propellers, six electric motors, an open cockpit and open-framed fuselage. The multicopter is capable of making land-based and water takeoff and landings.
Advertisement
Powered by six electric motors, the carbon-blade propellers spin at 2,000 rpm and when flying it's not very loud.There are safety systems and the controls for this airship are "drone like" in the ability to hover and rotate as easily as a helicopter.The removable battery pack design makes it easy to charge, but it also means in the future if there are new battery technologies they could be added with upgraded packs.The machine will run for about 25 minutes on a charge.