In this video from the Reinhart Collection I have this 2000 Suzuki Hayabusa GSX 1300R Turbo street bike that puts around 500 HP to the wheel. It has a two tone paint scheme.Marron and Grey that it wears nicely, But I doubt You could tell the color when this thing comes flying by, The Suzuki Hayabusa was known as the fastest factory street bike available.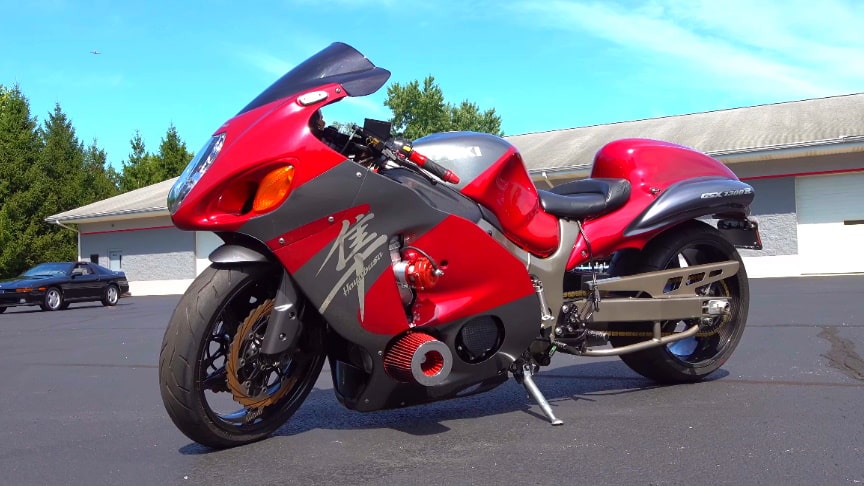 source/image(PrtSc): ScottieDTV
And that was in stock form of a 175 HP. This 2000 Suzuki Hayabusa GSX 1300R has had a ton of motor work done to it amongst other things. With the addition of a turbo, and now produces around 500 Horsepower to the wheel.The current owner bought the bike the way that it is.
And He will be the first to tell You that He has no idea what happens when You really get on it.And has no intention of finding out..lol.As You have seen from these videos the Reinhart Boys have a lot of cool toys.
Advertisement
Some are very usable.Some they have just because it's cool.Like this turbo Charged 2000 Suzuki Hayabusa GSX 1300R.One of those things in life that You buy.Just because You can!! Very cool for sure.A 2000 Suzuki Hayabusa GSX 1300R from the Reinhart Collection.//ScottieDTV