The Mack Granite is a series of heavy duty (Class 8) and severe service trucks built by Mack Trucks. It has a long, low-profile hood and a high-visibility cab. Designed as straight trucks for local construction, waste removal, and other vocational jobs, it is also available as a semi-tractor.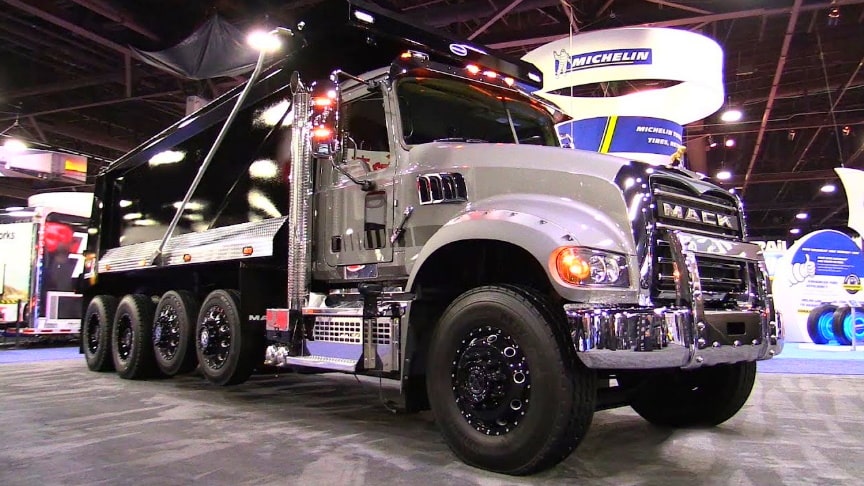 The Granite is a long-hood conventional. It measures 117.5 from the bumper to the back of the cab. Designed for local use it usually has a day-cab but a 36″ integral sleeper is available. Commonly a 6×4 (3 axles, 2 powered) there are packages from 4×2 (2 axles, 1 powered) to 8×6 (4 axles, 3 powered) and can be fitted with driven front, tandem-steer, lift, and extended trailing axles.
Total loaded weight can be up to 92,000 pounds on four axles.Advanced electronics are used for engine, chassis, and body controls, as well as maintenance. All trucks have ABS.
Advertisement
The truck is powered by the Mack MP7 is the base engine in the Granite. It is a 659 cubic inches overhead cam turbocharged inline six-cylinder diesel engine. It develops 325 to 425 horsepower and 1,260 to 1,560 pound force-feet of torque./wikipedia