Today we're taking a look at the Martin PBM Mariner, an often forgotten flying boat that was primarily operated by the US Navy. It saw extensive service in the Second World War and distinguished itself in both the Atlantic and Pacific, but it has mostly been forgotten and overshadowed by the PBY Catalina.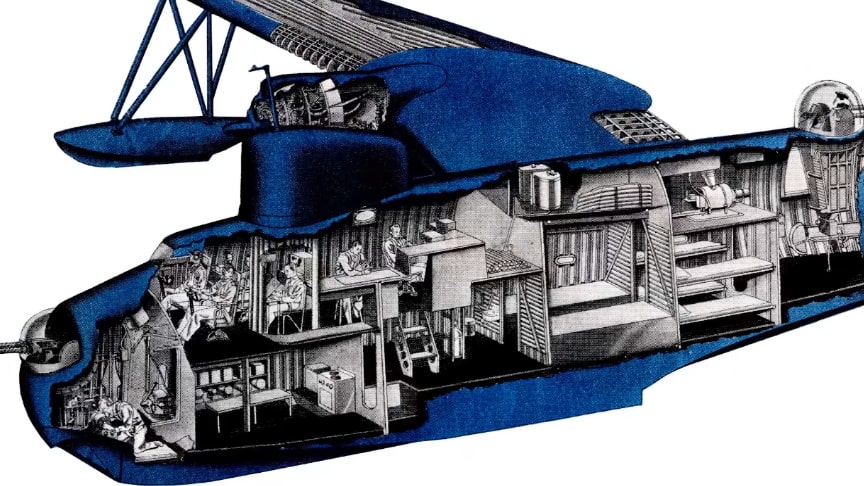 source/image: Rex's Hangar
The aircraft had multiple gun positions including single mounts at each midship beam and stern above the tail cone. Additional guns were positioned in the nose and dorsal turrets, each fitted with two-gun turrets. The gull wing was of cantilever design, and featured clean aerodynamics with an unbraced twin tail.
The PBM-1 was equipped with retractable wing landing floats that were hinged outboard, with single-strut supported floats that retracted inwards to rest beneath the wing, with the floats' keels just outboard of each of the engine nacelles.
Advertisement
Powered initially by a pair of nacelle-mounted Wright R-2600-6 Cyclone 14 cylinder air-cooled radial engines developing 1,600 horsepower each and turning three-bladed propeller, comforts for the crews included a galley, a bunkroom with four bunks, and a head which consisted of a can with a seat and a paper bag./Rex's Hangar