These three girls were dating the same guy without knowing he was seeing them all!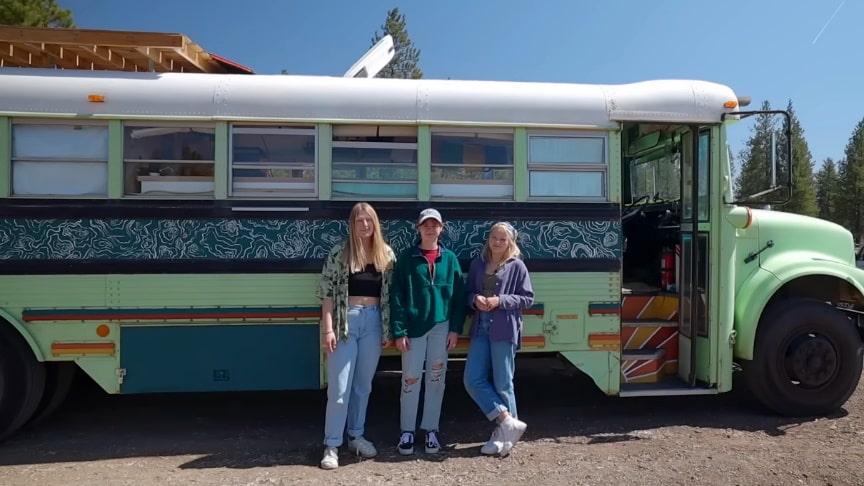 source/image: Tiny Home Tours
Once they found out, they joined forces and, within four days of the meeting, bought a bus and started their self-converted tiny home on wheels!
The bus is decorated funky and fun with tons of color and various textures. They also use a roof deck for socializing, yoga, and sweet landscape viewing.
Advertisement
Becah, Abi, and Morgan recycled stuff they already had and thrifted everything else. What a remarkable story that branched from what could have been an unfortunate event./ Tiny Home Tours