Volvo Trucks North America today revealed the new Volvo VNL series, a groundbreaking tractor that meets the needs of today's long-haul trucking customers and professional drivers through cutting-edge innovations in efficiency, productivity, safety and uptime. Available in several configurations, including an all-new, 70-inch sleeper, the Volvo VNL series defines the shape of trucks to come.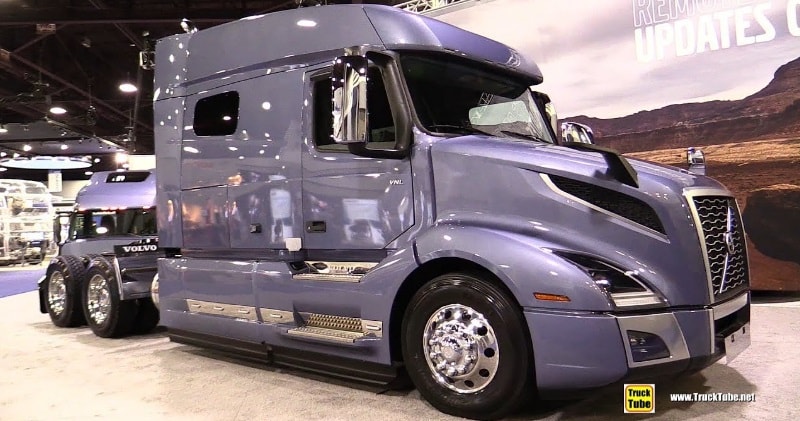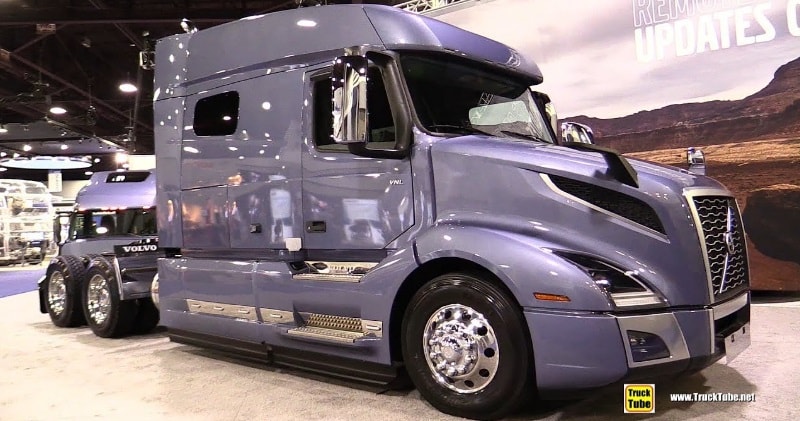 source: volvotrucks / image: TruckTube
The new Volvo VNL builds on our long-standing commitment to deliver the safest, most comfortable and most efficient long-haul truck on the market," said Göran Nyberg, president of Volvo Trucks North America. "Infused with new innovations and technologies, we're proud to expand upon that commitment to our current and future customers with this new design.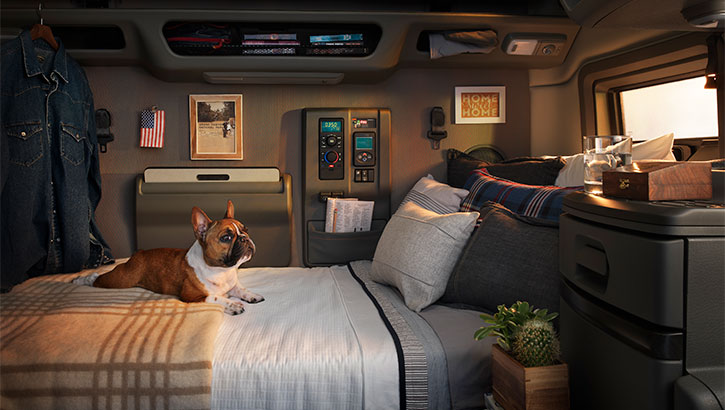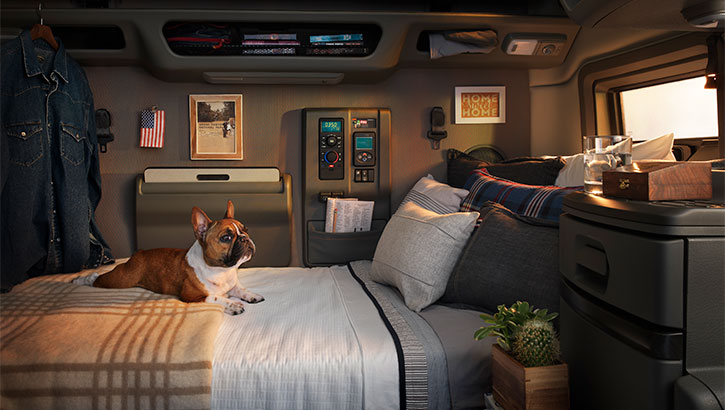 source/image: volvotrucks
The spacious mid-roof VNL 740 is all about efficiency – designed to make the most out of every drop of fuel.Long hauls are no problem and it's particularly well suited for weight-conscious specialty applications.
Advertisement
To boost aerodynamics and fuel efficiency, the truck features a front bumper that is 1.5 in. extended from the current VNL, which extends the base BBC to 124 in., up from 122.5. With its curves and slope lines, combined with the available D13 Turbo Compounding (D13 TC) engine, the 2018 VNL will achieve up to 7.5% fuel efficiency improvement from the current model spec'd with a GHG 2014 engine.
The D13 TC engine utilizes a mechanical waste heat recovery system to capture wasted energy from the engine's exhaust. The result is an additional 50 horsepower fed back to the crankshaft. The VNL series comes standard with the 13-liter Volvo D13 engine, while daycab and VNL 400 models can spec the 11-liter Volvo D11 as an option.