Vins Duecinquanta is a unique unconventionally and modernly designed motorcycle, whose name is reminiscent of engines from recent past still living in our minds.Indeed, Duecinquanta stands for the absolutely new electronic fuel injected twin cylinder 2-stroke engine.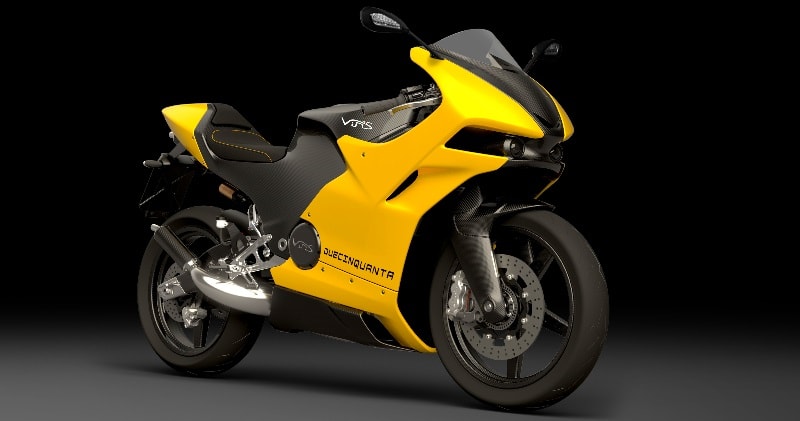 image/text credit: Vins s.r.l.
A small technology and innovation mix to ambitiously create the lightest road sport bike currently manufactured.The Vins Duecinquanta is a carbon-fiber monocoque bike packing a 249cc V-twin two-stroke with electronic fuel injection.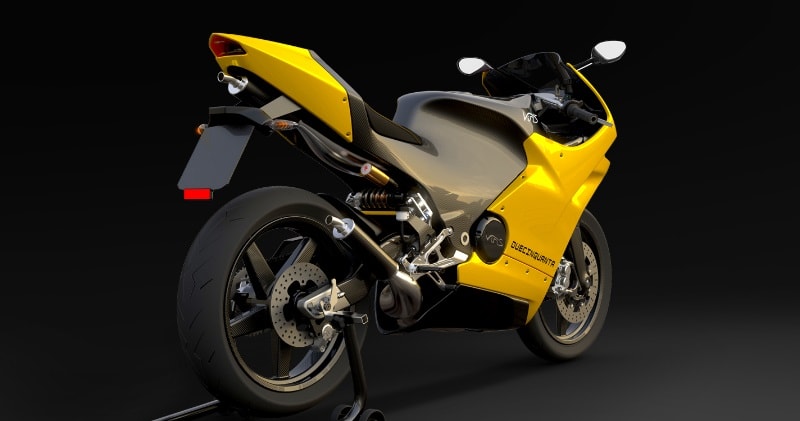 image/text credit: Vins s.r.l.
With an eye on extreme lightness, the street bike promises a curb weight of less than 210 lbs.No power figure is given, but with such a featherweight bike, it's almost guaranteed to be quick.Top speed is targeted at 150 mph.
Advertisement
It has been designed to be forefront: a carbon fiber monocoque chassis, forks also made in the same material and its small engine resulting in a motorcycle weight about 95 kg, to ensure better feeling and riding comfort.The aerodynamic study takes advantages from the unprecedented cooling radiator position.All has been thought for extremely pure & funny riding.
The bike was conceived for Grand Prix circuits and mountain roads where control over the bike and fun are crucial compared to mere extreme power.Vins is a dream motorcycle devoted to be extremely light.Refined design which is oriented toward top performance. Each part is optimised in order to perform more than one function and perfectly blend mechanics and beauty.