The "new" Ford GT is an iconic supercar — a truly amazing vehicle with some fantastic features and incredible performance. Today I'm reviewing the new Ford GT, and I'll show you all of its quirks and features. I'm also going to drive the new Ford GT with the car's owner as he sends it off after four years of ownership.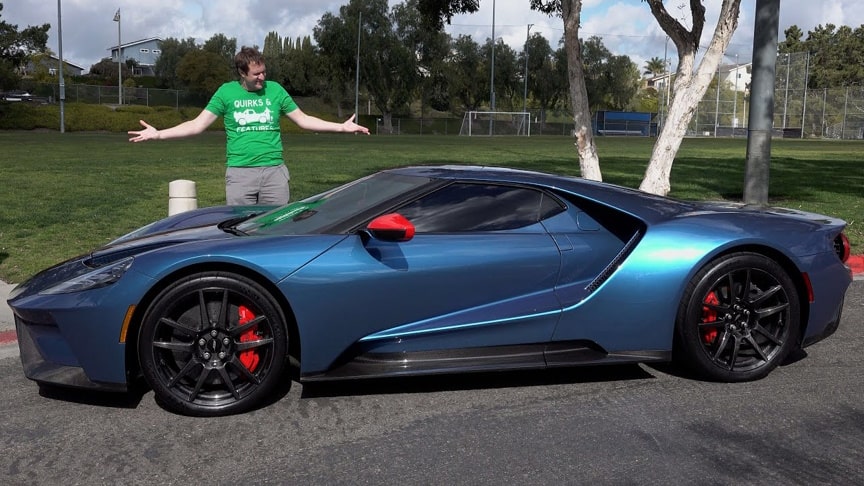 source/image: Doug DeMuro
Like its predecessor, the new Ford GT is only offered as a 2-door coupe with the mid-rear layout, for the purpose of improved stability by keeping the center of gravity near the middle. The new GT's weight distribution is 43% front and 57% rear.
Unlike the first generation car, the new GT has butterfly doors that no longer include a piece integrated into the roof.The car is powered by a 3,496 cc twin-turbocharged Ford EcoBoost V6 engine rated at 647 hp and 550 lb⋅ft of torque.
Advertisement
Underpinning the new GT is a carbon fiber monocoque bolted to aluminum front and rear subframes covered in carbon fiber body panels.The windshield of the vehicle is made of Gorilla Glass manufactured by Corning, which is also used for manufacturing smartphone screens./source