The F8 Tributo uses the same engine from the 488 Pista, a 3.9 L twin-turbocharged V8 engine which has a power output of 720 PS and 770 N⋅m of torque,making it the most powerful conventional V8-powered Ferrari produced to date.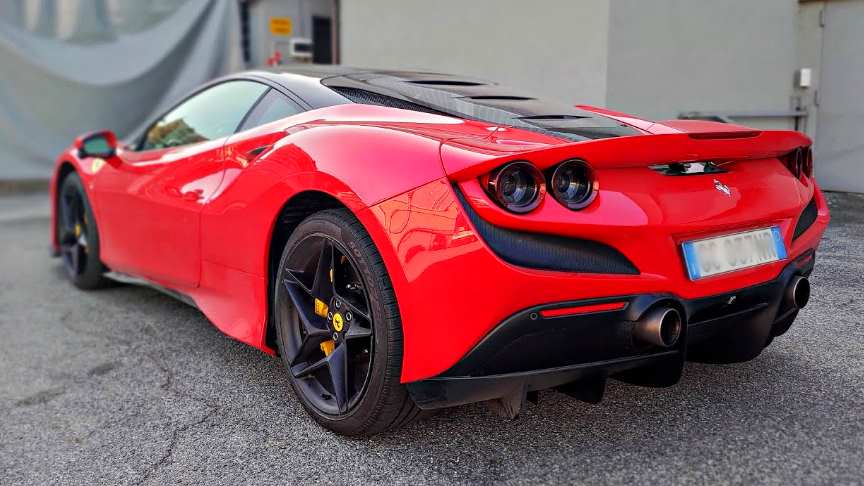 source/image(PrtSc): NM2255 Car HD Videos
In today's video you'll get to hear a brand new 2021 Ferrari F8 Tributo fitted with a Tubi Style catback exhaust, stock cats and OPF delete. Video shows the car starting up its 3.9 twin turbo V8 engine, giving some revs and accelerations.
Specific intake plenums and manifolds with optimised fluid-dynamics improve the combustion efficiency of the engine, thanks to the reduction of the temperature of the air in the cylinder, which also helps boost power. The increase in performance is provided in a more reactive way thanks to lightening solutions on the rotating masses, such as the F1 derived titanium connecting rods.
Advertisement
The exhaust layout and the Inconel manifolds have been completely modified up to the terminals. The F8 Tributo also uses turbo rev sensors, developed in the 488 Challenge, to maximise the efficiency of the turbochargers based on the demand for power from the pedal. The transmission is a 7-speed dual clutch automatic unit with improved gear ratios.