In this video I have a 2021 GMC Syclone Factory Street Truck that General Motors and Specialty Vehicle Engineering (SVE) worked on together. The Syclone is based on the Canyon Pickup.You had to order a new one from a General Motors dealership.The truck was then sent to Specialty Vehicle Engineering for them to work their magic.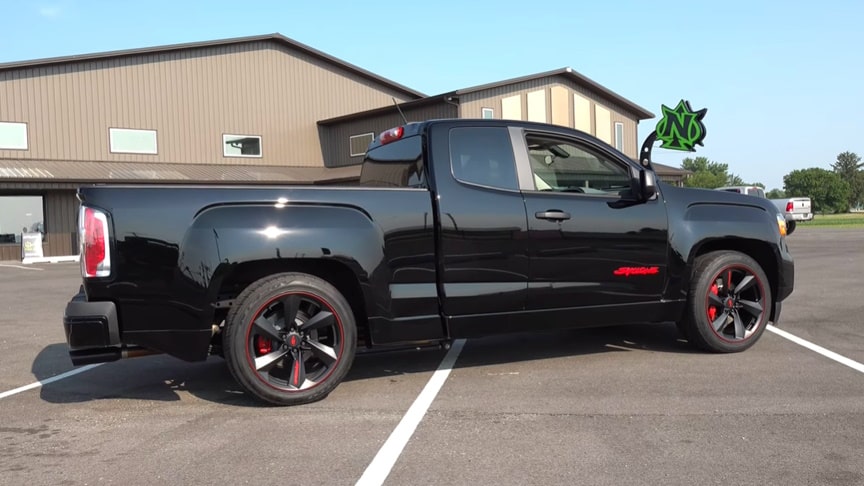 source.image: ScottieDTV
The trucks could be ordered in any color although they suggested black to be true to the original.The 2021 GMC Syclone is not just some stickers.The interior is changed out.There are several changes made to the appearance.But under the hood is where you see why there is a $80,000 price added to the sticker price of the 2021 GMC Canyon.
They remove the 3.6 liter v6 and replace it with a Supercharged 5.3 liter V8 making around 745 Horsepower and getting that power to the ground is a 8L90E eight-speed automatic transmission with all four wheels getting traction.Yep it's also All Wheel Drive.
Advertisement
The 2021 GMC Syclone is the real deal Supertruck.It is even titled as a 2021 GMC Syclone, not a Canyon Pickup Truck.I was a fan of the original and I am sure a BIG fan of this one.The 2021 GMC Syclone Factory Street Truck.Way cool for sure.