Designed for the open road and beyond, this fully loaded adventure van exudes Airstream quality and design with its aggressive stance, extreme comfort, abundant space, cutting-edge amenities, and Best-in-Class safety and performance. Load up, head out, and take your adventures to the next level.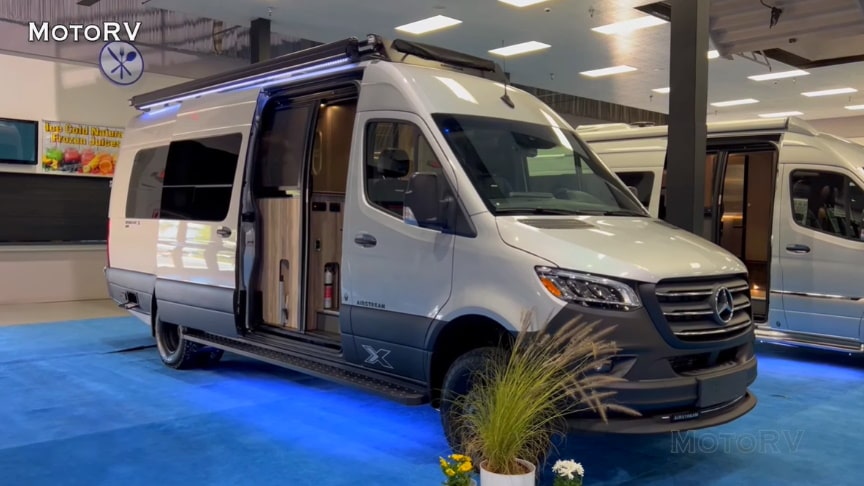 source: airstream / image: MotoRV
Whether you're taking the entire family or adventuring solo with loads of gear, the 24X is twenty-four feet of awesome mobility, abundant space, and maxed out with premium features.
With a 3.0L V6 Turbo Diesel engine that packs 188 horsepower and 325 lbs. of torque, you can confidently hit the end of the blacktop and explore more rugged terrains – all while towing up to 5,000 lbs.
Advertisement
The Interstate 24X design provides plenty of space to load and unload gear through the rear doors. Design-forward RV features like the on-board restroom, thoughtful kitchen space, and a vast convertible living area make #vanlife something to look forward to every day.