Honda has now applied for a patent for the power steering of its Neowing leaning three-wheel concept (pictured above) unveiled at the 2015 Tokyo Motor Show.NEOWING is an unprecedented three-wheeled vehicle that offers the cornering feel and sporty ride equivalent to a large-sized motorcycle while realizing excellent stability in low-speed ranges.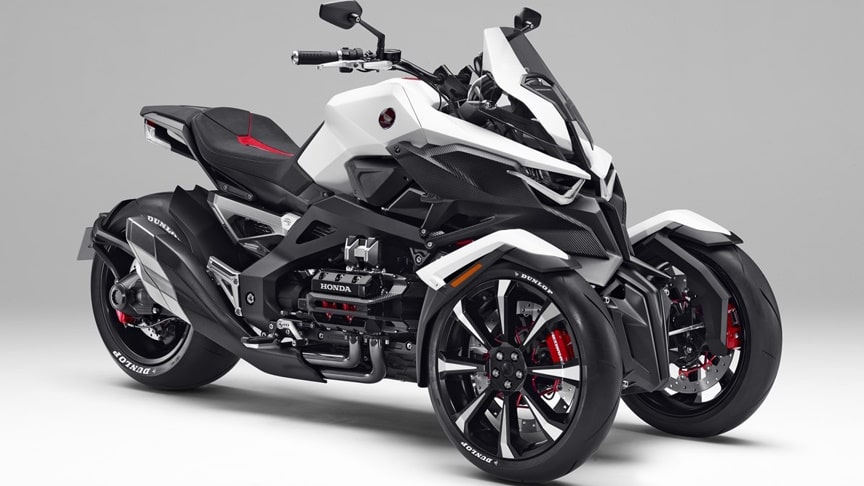 source.image: Motor World
This vehicle is equipped with a hybrid system that combines a horizontally-opposed 4-cylinder engine and electric motors to generate plentiful torque for powerful acceleration.
With the adoption of an original Honda linkage mechanism on its front wheel, this concept model proposes new values with advanced styling that emphasizes the mechanical fascination of a two-wheeled motorcycle model.
Advertisement
If it does go into production, Honda would be following the bike tracks of the Yamaha Niken leaning three-wheeler.The concept featured a four-cylinder horizontally-opposed engine with electric motors in each wheel.However, the patent drawings for the electric power steering do not show the engine, only the complex steering system.