In today's video I'll take you guys onboard a brand new 2023 KTM X-Bow GT-XR around Monza F1 circuit. The car is powered by Audi's 2.5 liter 5 cylinder turbo engine, making around 500 horsepower.The KTM X-BOW GT-XR is the closest you can get to a purebred race car in a road-legal vehicle. The super sportscar is the ideal lightweight and high-performance car for true individualists who want to experience untamed dynamics, radical design and pure enthusiasm in everyday life as well.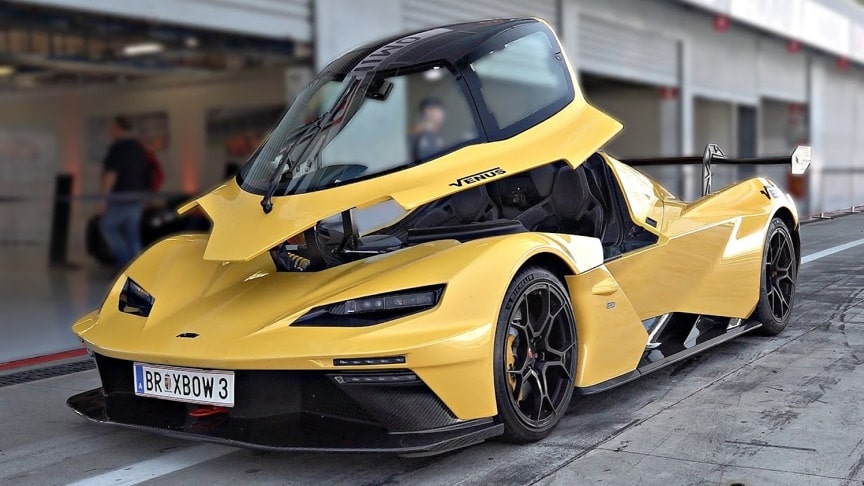 source.image: NM2255 | Raw Car Sounds
The basis for this is the KTM X-BOW GT2, which clearly demonstrates its strengths with victories and title wins on the racetracks of the world. In the development of the KTM X-BOW GT-XR, the focus was on the essentials – without sacrificing unique features, such as the electric jet fighter canopy.
Here, outstanding performance is combined with engineering mastery so that every fibre, every component, every detail of this super sportscar is "READY TO RACE".At the heart of the machine is the legendary 2.5 litre, five-cylinder engine manufactured by Audi AG.
Advertisement
It is lighter, more compact, more powerful and more efficient than comparable.The engine, crowned "engine of the year" on nine separate occasions is not only the world's most powerful production five-cylinder, it is also the latest in a long line of successful Audi engines that have shone on racetracks.