Mesmerized by the 2023 Range Rover Sport vehicle crafted from wood by Vietnamese carpenter Woodworking Art.Embark on an extraordinary adventure in this video as we present to you a marvel-inducing creation.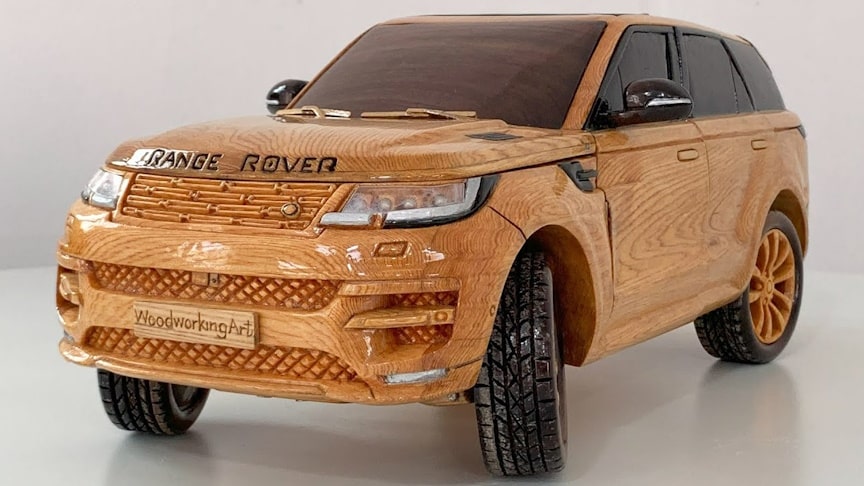 source.image: Woodworking Art
The 2023 Range Rover Sport crafted from wood by talented Vietnamese carpenters. Witness the remarkable craftsmanship and ingenuity involved in its construction, and marvel at the unique beauty and luxury of this vehicle.
On the outside, the SUV uses a darker wood for things like the scuff plates, windows, and sunroof, which is a nice touch we haven't seen before on Woodworking Art's models. It also has tons of tiny details that could've easily been overlooked, but he chose to include anyway.
Advertisement
Things like the door handles, tow hooks, running boards, and windshield wipers, which really contribute to the overall realism.We can't overstate the skill and talent you see at work here – power tools obviously make woodworking easier, but the details on this Land Rover can only be accomplished by hand and the end result is nothing short of amazing.