The 2024 BMW XM, a remarkable addition to BMW's lineup, marks a significant step in the evolution of luxury SUVs, combining high-performance with the latest in hybrid technology. Starting at $159,995, this vehicle stands out with its luxurious interior and powerful plug-in hybrid powertrain.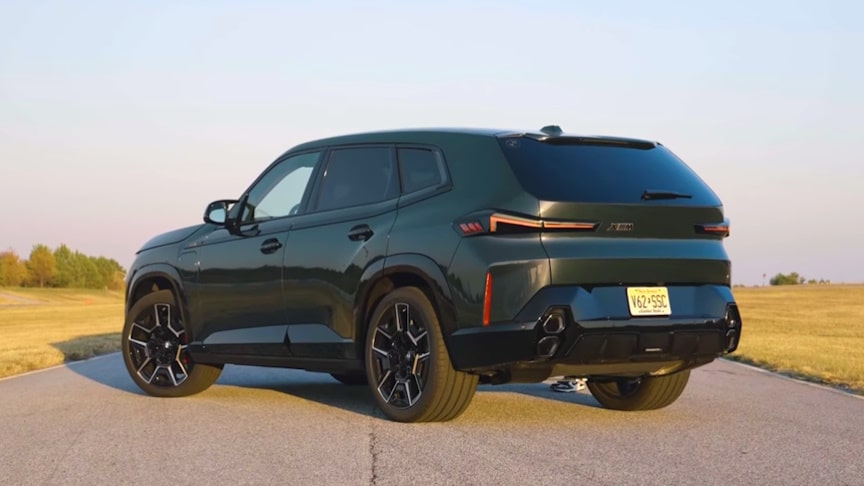 source.image: DPCcars
One of the most notable models in this range is the BMW XM Label Red. It debuts with a stunning 738-horsepower plug-in hybrid powertrain, claiming the title of the brand's mightiest M-badged model. This high-performance SUV can achieve 0 to 60 mph in just 3.7 seconds, showcasing its exceptional power and engineering.
The 2024 BMW XM is available as a 4-door SUV with all-wheel drive, powered by a 4.4L 8-cylinder turbocharged gas/electric plug-in hybrid engine. This configuration highlights BMW's commitment to blending traditional performance with modern, eco-friendly technology.
Advertisement
With the ability to travel up to 30 miles on electricity alone, the 2024 BMW XM is not just a powerhouse but also a practical choice for in-town driving. This capability makes it a versatile option for those who want the luxury and performance of a BMW with the added benefits of a hybrid vehicle.In summary, the 2024 BMW XM represents a fusion of luxury, power, and sustainability. Its high-performance capabilities, coupled with the efficiency of a plug-in hybrid system, make it a standout option in the luxury SUV market.