Meet Samantha and her trusty companion, Lady, as they invite you into 'Lazy Days,' their charming vintage RV that's become a mobile haven. With full-time living just a few months in, Samantha shares the joys and challenges of life on the road in an older rig that's full of character and practical solutions.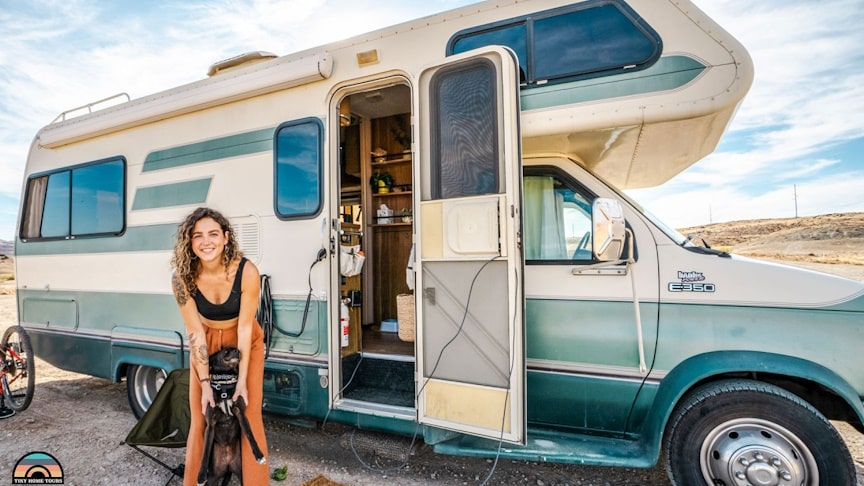 source.image: Tiny Home Tours
Step into Samantha's kitchen, where functionality meets nostalgia. Equipped with a stove, oven, and an innovative garbage can solution perfect for keeping her dog out of the trash, the kitchen is a testament to her resourceful spirit.
From the goose-neck faucet addition to the magnetic spice rack, Samantha's tweaks to her RV showcase her attention to detail and the importance of having everything within arm's reach when cooking on the go.With 400 watts of solar panels installed, Samantha has created an electrical system that supports her remote work requirements, proving that even vintage RVs can adapt to the demands of modern nomadic professions.
Advertisement
While Samantha appreciates the full-size bathroom, she envisions repurposing the shower space for additional functionality, reflecting the evolving needs of a full-time RVer.Samantha's passion for the outdoors is clear, with dedicated spaces for her mountain biking and rock climbing gear, ready for any adventure that calls.