Built on the upgraded Premium Mercedes-Benz® 3500 chassis, the Entegra Coach Qwest Class C diesel has all the bells and whistles, including a 10.25-inch integrated Mercedes-Benz® infotainment center with GPS, a 3,600W LP generator and a standard 200W solar panel with a dual controller.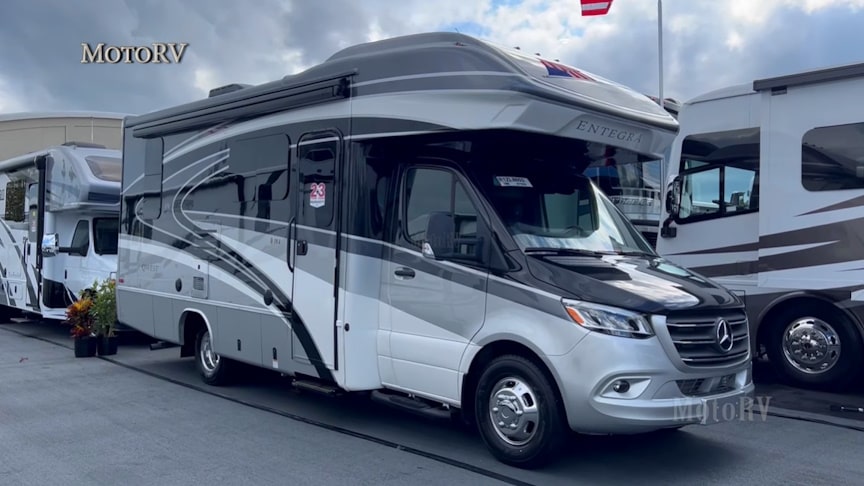 source.image: MotoRV
Inside, you'll experience the high-gloss hardwood fascia, Tecnoform high-gloss cabinetry and countertops, day/night roller shades and high-intensity LED ceiling lights.
The kitchen features the space-saving Entegra-exclusive, easy-operation legless dinette table or U-shaped dinette with stow-away pedestal legs. Infotainment center with GPS means you can be sure you're on the right road.
Advertisement
Short on space? Try the room-saving Murphy bed floorplan, which is new this year in the Denmark interior design. A mix of neutrals and earth tones creates a nice soothing atmosphere.