Honda followed its sensational CB750 with a range of smaller fours, the first of which – the CB500 – appeared in 1971. The half-liter newcomer was just as well specified as its larger brother, boasting an air-cooled, wet sump, (single) overhead-camshaft, two-valve engine, five-speed gearbox, electric starter and disc front brake.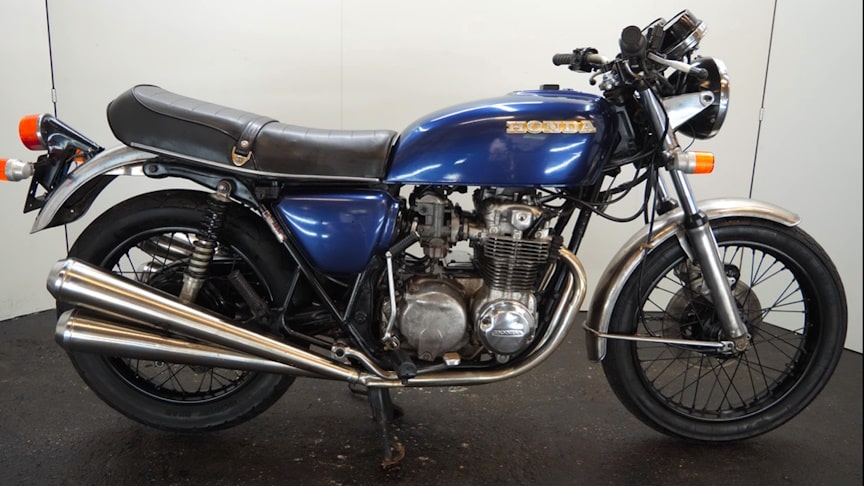 source.image: classic-motorcycle.com
The engine produced 50hp at 8.500rpm. Bike magazine reckoned there were several reasons for preferring the smaller four: 'For starters the 500 is a lighter machine with a shorter wheelbase.
It therefore has a better power-to-weight ratio than its bigger brother and, significantly, it handles better through the curves. In fact, the 500 is faster up to 60mph in a straight line and its 80mph only a fraction of a second behind the 750.
Advertisement
Upping the engine capacity by 10 percent, the CB550 offered the same blend of performance and civility when it first arrived in the USA in late 1973.This CB is a good runner and has papers of Germany. It comes with valid TÜV until May,2022.