Amanda was looking into buying her first home, but with high costs and the desire to follow a minimalist lifestyle, she chose a tiny home! She and her dad started the build with the funds she had saved up.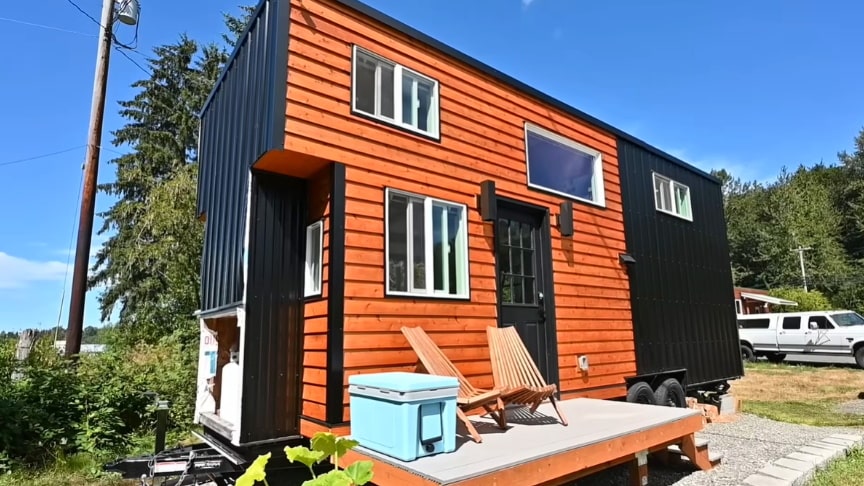 image: Tiny Home Tours
Paycheck to paycheck, she continued the development for two years of her 26ft tiny house. There are two lofts, one primarily for storage and keepsakes, and the other is her sleeping quarters.
Amanda perfectly placed a skylight above her bed for more headroom, star gazing, and access to her roof. The kitchen has a stove/oven combo, microwave, air fryer, and small fridge.
Advertisement
The bathroom has a corner shower with beautiful DIY tile work, a flushing toilet, and a stackable washer/dryer. With several hacks throughout her home, this girl has maximized her first house to the fullest!