The Statue of Liberty is a colossal neoclassical sculpture on Liberty Island in New York Harbor within New York City, in the United States. The copper statue, a gift from the people of France to the people of the United States, it was designed by French sculptor Frédéric Auguste Bartholdi and its metal framework was built by Gustave Eiffel.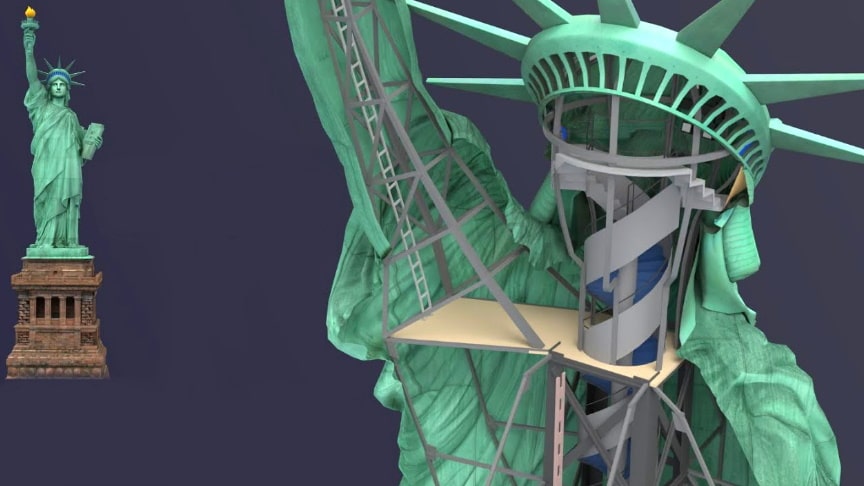 source/image: Jared Owen
The statue was built in France, shipped overseas in crates, and assembled on the completed pedestal on what was then called Bedloe's Island. The statue's completion was marked by New York's first ticker-tape parade and a dedication ceremony presided over by President Grover Cleveland. Watch the video by Jared Owen for more info:
The statue was dedicated on October 28, 1886.The statue was constructed of copper sheets, hammered into shape by hand and assembled over a framework of four gigantic steel supports, designed by Eugène-Emmanuel Viollet-le-Duc and Alexandre-Gustave Eiffel.
Advertisement
It took a total of 9 years to complete the Statue of Liberty.The interior of the structure is a collection of wrought iron rivets, saddles and armature bars that make the statue structurally sound, and a double helix metal staircase is centered among them./Jared Owen