The USS Arizona is the famous battleship was destroyed during the Attack on Pearl Harbor – Dec 7, 1941. It was commissioned in 1916 and traveled to many place throughout the world.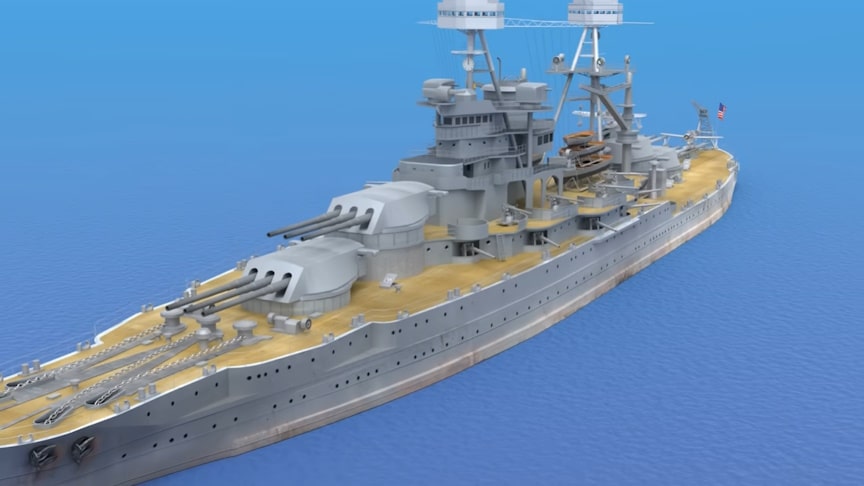 source.image: Jared Owen
The battleship has 4 triple turrets – making a total of twelve 14inch guns. Loading one of these turrets involves Powder Hoists, Shell Hoists, the Mechanical Rammer, Platform Trays, and Breech Block.
The ship had 8 decks, the ships engines and boiler rooms were located on the bottom deck. The bomb that destroyed the Arizona landed by turret #2 and probably landed in one of the magazine rooms.
Advertisement
Today there is a memorial constructed overtop of the Arizona – you can see this in person if you visit Hawaii. The Shrine Room contains the names of all those that were killed on the Arizona.