Rachel and Robert downsized from a six-bedroom house into this gorgeous tiny home. With a growing family, they designed the layout to be flexible for change and easily adaptable.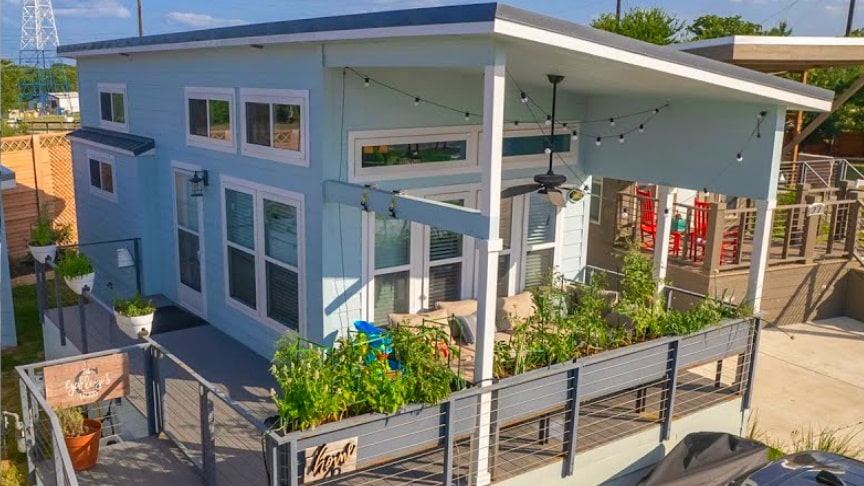 image: Tiny Home Tours
The kitchen is highly organized, and every space is creatively maximized. They opted for no oven as they have a microwave that converts into a convection oven and a Ninja appliance that does the rest!
There's a toilet, a sink, and a large shower with a collapsable tub for the little one in the bathroom. Upstairs is a loft bedroom with ample storage and room to arrange.
Advertisement
Outside, they have a wrap-around porch with a perfectly placed garden on their railing, which provides shade and added privacy!