This amazing small home has been built using two 40ft high cube shipping containers, slightly of-set from one another to create a stunning, off-the-grid family home.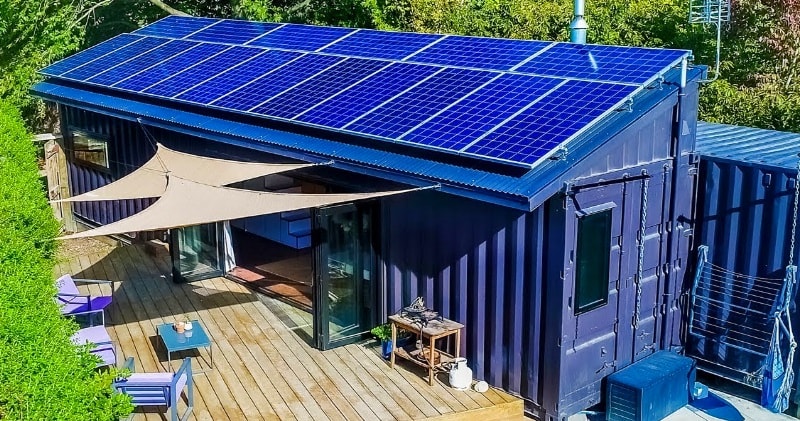 source/image: livingbiginatinyhouse
Feeling inspired to downsize after watching tiny home and small house design videos online, this couple decided to take the plunge into designing and building a shipping container home for their family to reduce their expenses and be able to dedicate more time to the things that really matter.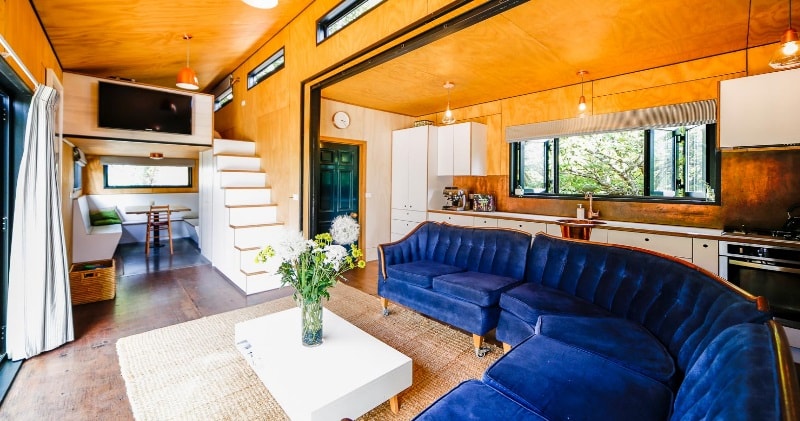 source/image: livingbiginatinyhouse
This off-grid container home is completely solar powered, with a huge solar array producing more than enough power for the small house. It's water is collected from a nearby bore.Inside. the home is incredibly spacious. The offset containers providing a large living space for the family which includes the kitchen as well as the lounge.
Advertisement
 It's also been designed to open out onto the deck, providing great indoor / outdoor living for this active family.The design of the home allows for seperate rooms to be created at the ends of the containers including a dining room which is an essential part of this families life as they enjoy sitting down to meals together. It also provides an entertaining space for Matt and Ilse.
The home is completely off the grid, with a large solar system generating over 6kw of power at it's peak each hour. The water is sourced from a bore on the property giving this family complete freedom from grid connection.