VPLP is the major Multihull Design Studio in Europe, they've been designing Tris & performance racing yachts for ages and also were responsible for Oracle's first Deed of Gift Trimaran. (later amas updated by Morrelli & Melvin & wing by Mike Drummond).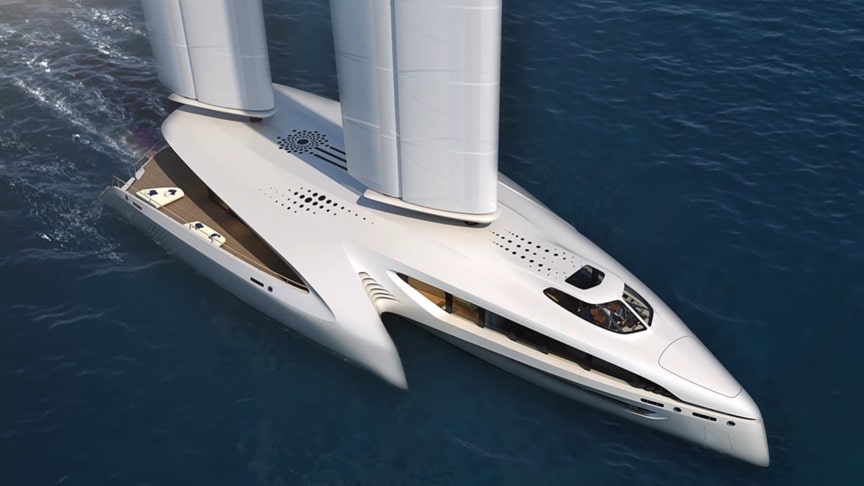 Concept yachts are reservoirs of new ideas that may be surprising for some but, they always present innovative ideas, as well as attractive avenues for exploration. Our new concept yacht Seaffinity is a demonstration that VPLP Design's passion for boats is there for all to see. It will certainly be a source of innovation for our future designs.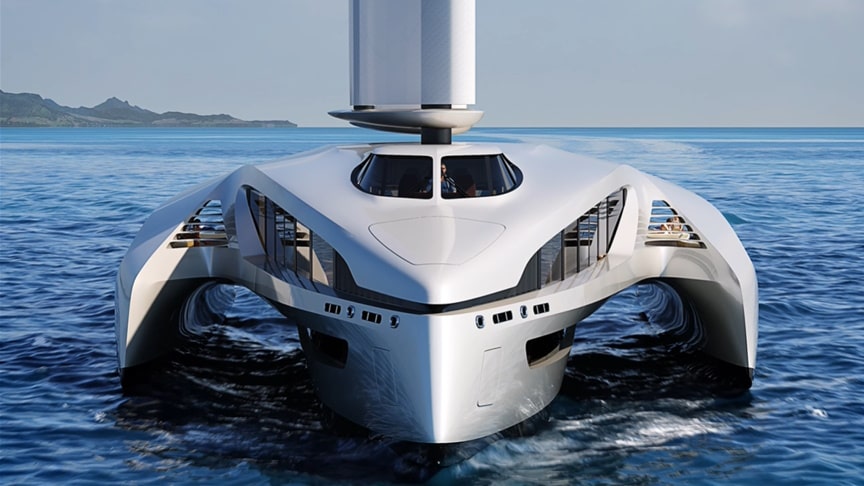 Seaffinity is a super streamlined trimaran honoring VPLP Design's vision of a yacht of the future, silent, partly automated, and propelled by a virtuous energy, the wind.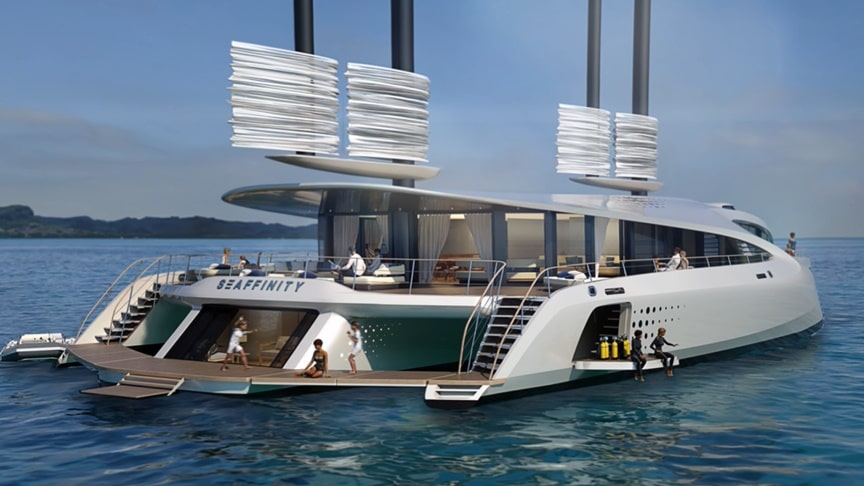 We chose to design a boat with a monolithic shape inspired by the world of sea birds, seagulls. Also, we wanted to create an almost total fusion between the hulls and the coachroof, with the aim of optimizing the formal integration of all the components of the boat, so that they are no longer separate elements, but a global whole.
Advertisement
Equipped with 2 Oceanwings, real sailing revolutions, the same as those which will equip the cargo ship "Canopée" which will transport the Ariane rockets from Europe to Guyana. It is also equipped with a hybrid engine, powered by electricity produced by a fuel cell and hydrogen, a voyage on board Seaffinity is a communion with its environment.
The interior of Seaffinity is a living space and not a technical feat or a work of art that seeks to stand out. The range of colors is intentionally reduced. The maximum effect is obtained with the minimum of resources. The ambiance is more important than the decor. Because what matters while sailing is the outdoors, to be able to marvel at the spectacle that unfolds before our eyes.