Meet the all-new ARGO Sasquatch XTX. This gentle giant has plenty of cockpit capacity and creature comforts for your four-person team to get the job done right no matter how far you need to travel. Plus, the durable FlexBox™ is built to handle heavy gear and equipment with multiple tie-down capabilities and additional sealed storage. Go Anywhere with your secured load and do what others think is impossible.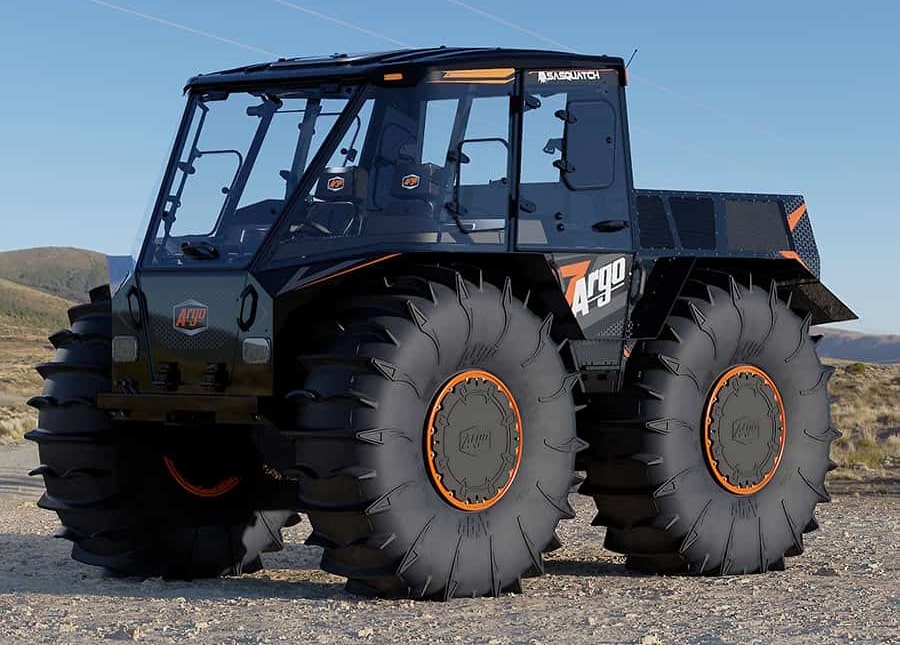 The ARGO Sasquatch XTX has perfected what a high-quality interior in an amphibious off-road vehicle should be. This premium, ROPS 3471 Certified, QX4™ Crew Cab delivers an ultra-quiet environment with full panoramic viewing and an ergonomically designed interior.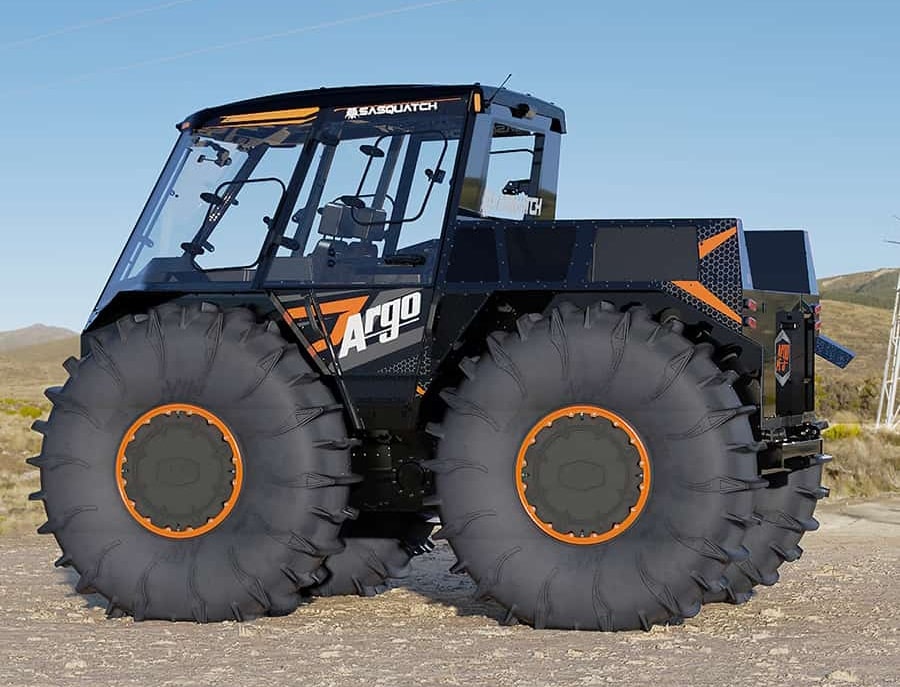 At the heart of the ARGO Sasquatch XTX is the HDT™ Automatic e-Steer™ transmission, designed by parent company, ODG, coupled to the burly Doosan® three-cylinder 1.8 L high-output turbo diesel engine, built to adeptly power you on land or water. Wherever you go, this industry-leading drivetrain is designed to get you through the nastiest, murkiest, most desolate, hostile sludge. Not to mention the tough stuff, too.
Advertisement
The all-new ARGO XT328 71" tires are larger than life. These patent-pending tires have been put through countless extreme terrain tests to swim, climb, and perform like no other amphibious off-road vehicle tire. With a unique cupped-to-flat tread pattern, the ARGO XT328 tires provide superior water propulsion, excellent grip for sidehilling, and extreme traction for overcoming Earth's treacherous terrain.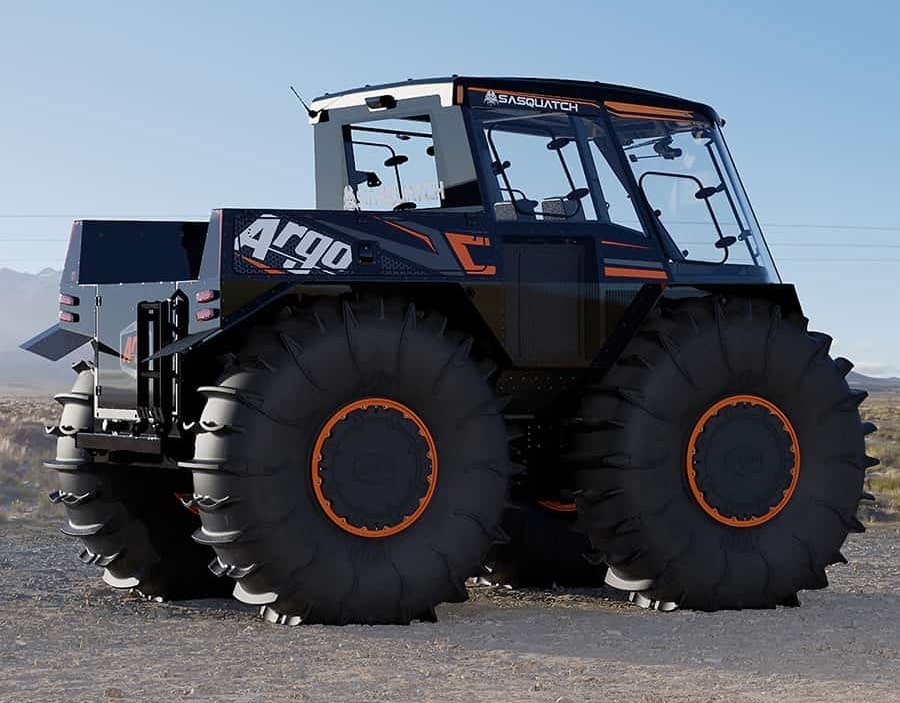 The durable Sasquatch XTX FlexBox™ is built to handle heavy gear and equipment with multiple tie-down capabilities and additional sealed storage. Made from durable construction materials, the Flexbox has a sealed bed floor with two drain plugs and boasts 57.5 cubic feet of total storage in-box capacity. To address all your cargo needs, we've added the SquatchBoxTM, providing an additional 3.8 cubic feet of sealed storage built into the side of the FlexBox. This is how you take hard work out into the world.via/read more: argoxtv
ARGO FLEXBOX™
57.5 cubic feet of total storage in-box capacity
Built from durable construction materials
Sealed bed floor with two drain plugs
Lockable 3.8 cubic feet side storage box
Multiple tie-down capabilities
Side swinging lockable end gate
Hinged fold down ladder for easy accessibility
Rear cargo 2800 Lumen LED light