McLaren have pulled the covers back on the brand new Solus GT! This is a $4m single-seater solo hypercar limited to only 25 units that are all sold out before we've even seen it. The Solus GT brings the Vision Gran Turismo concept to reality, a first for a car from the game! Let's check it out.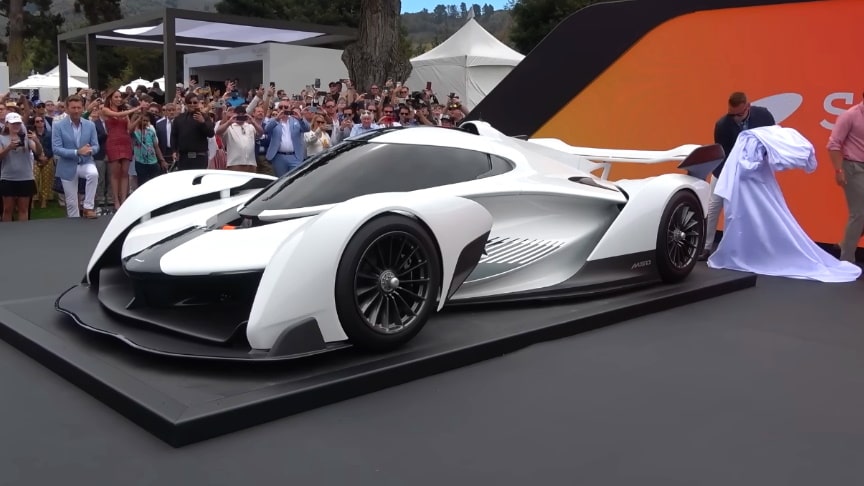 source/image(PrtSc): Shmee150
The Solus GT has arrived as a surprise to the world after being discretely known as BC-08 in recent years during the development. It's unlike any McLaren to date in so many ways but will offer an absolutely extreme race track only driving experience. Solus GT gets its name from the solo nature of the central seating position beneath the canopy and the GT connection after being first launched as a car for millions of racers to enjoy from the Gran Turismo gaming franchise.
The Solus GT features a heavily bespoke Judd 5.2l V10 engine with 840hp and 489lb-ft that can scream to over 10,000rpm, weighing only 1,000kg and also able to produce 1,200kg of downforce. The aerodynamics are extreme, the visual presence is incredible, and it seems like the experience to drive one will be breathtaking!
Advertisement
The launch of the McLaren Solus GT has taken place at Quail: A Motorsports Gathering 2022, quickly becoming a perfect venue for the introduction of some of the most exciting cars in the world./Shmee150