Rapid Roll is a new patented technology for off-grid portable power – a high capacity solar power plant with a rollable tow-out solar field deployable in 2 minutes. The technology is initially available in the Rapid Roll "T" trailer-scale solar power system (up to 16kW).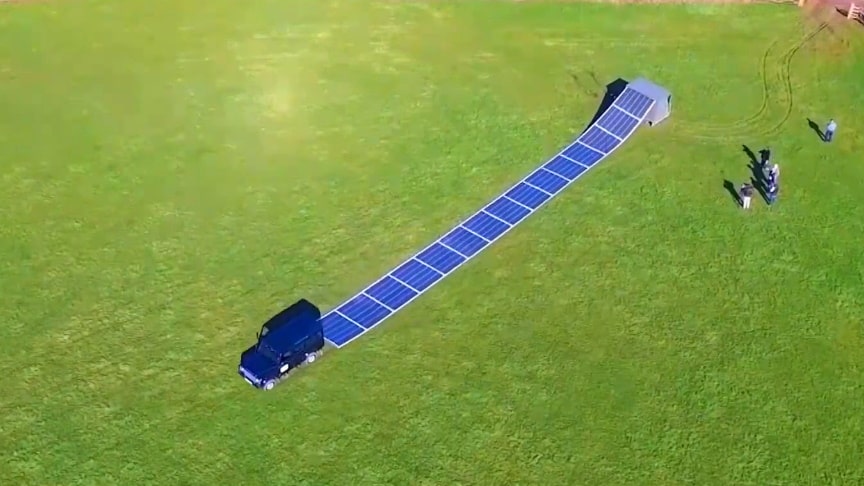 source/image(PrtSc): The Henry Ford
The key innovation which enables this step-change improvement in the power capacity and speed of deployment of commercial-scale solar is the creation of a flexible, rollable solar PV array as a single piece "mat" with built-in structural support and power-transmission cabling embedded throughout.
This mat can therefore be permanently wired in to our innovative spooling mechanism – which means that all you have to do is unroll and switch on!
Advertisement
No cable connections or system commissioning is required on-site as it is all permanently built in to the system. The key benefits the Rapid Roll system provide over typical rigid-panel systems are therefore:
Speed of deployment – a few minutes instead of many hours or days
High power capacity from a small box – up to 10x the power capacity of rigid panel systems, due to the large surface area we can very efficiently store on the roll
Ease of use – permanently integrated, start the system running at the touch of a button