Lowering springs, lowering clamps, wheel spacers, camber kits, anti-roll bars, coilovers, the works.Suspensions very frequently modified but very challenging to setup in a performance enhancing manor.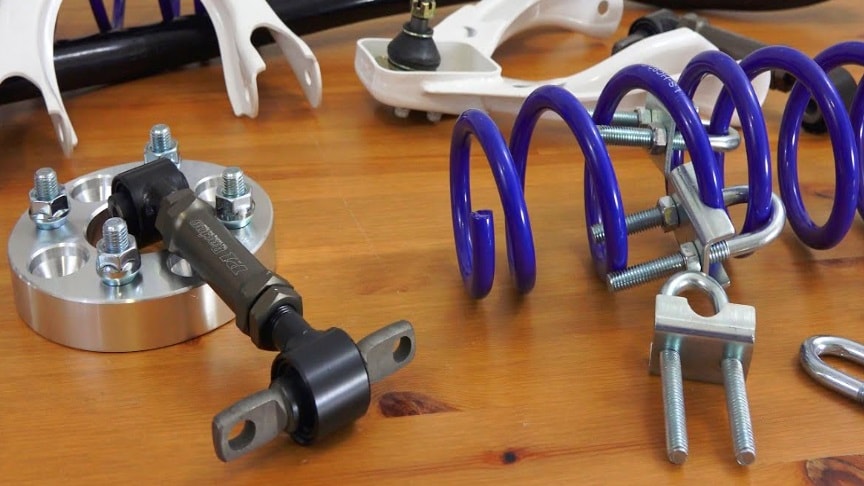 source/image(PrtSC): Engineering Explained
Lowering clamps lower your car without changing the spring rate, lowering springs won't match the damping rate of your shocks, camber should only be slightly negative, wheel spacers can decrease braking stability, and roll bars should be used to fine tune steering dynamics.Watch the video from Engineering Explained for more info:
In this video Engineering Explained breaks down why spring clamps, cut springs, wheel spacers, massive amounts of negative camber and oversized anti-roll bars can ruin the way your car drives. The suspension of a car defines to a great degree what a smooth ride it will be.
Advertisement
Apart from absorbing the shocks when you brake or move on an uneven road, it also dictates how much grip you may have on your car. While some modern cars have a great suspension, some car owners may feel that they need suspension mods for their relatively old cars.But, everything that glitters is not gold. So, here we have of the craziest ideas that can actually ruin your car.