Combined with a ZDZ 250cc petrol engine this kit built model from skipmodeldesigns by Burt Skipton, and flown by Robbie Skipton, can do any aerobatics that an RC pilot would want.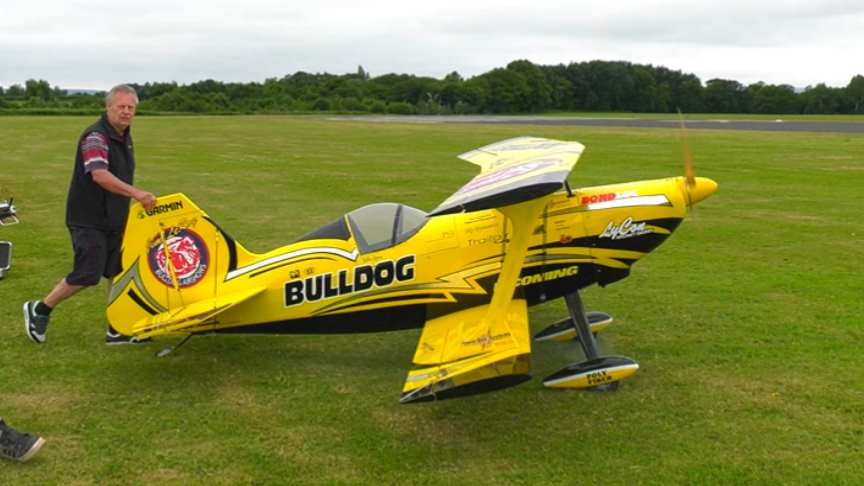 source/image: Essential RC
The model has wingspan 3metres and weighs in at 30kg.Filmed at LMA Cosford Show using the Panasonic AG-UX180 4K pro camcorder by 'Dom Mitchell' of Essential RC YouTube channel.
The Pitts Special (company designations S1 and S2) is a series of light aerobatic biplanes designed by Curtis Pitts.
Advertisement
It has accumulated many competition wins since its first flight in 1944.The Pitts biplanes dominated world aerobatic competition in the 1960s and 1970s and, even today, remain potent competition aircraft in the lower categories./wikipedia