The 2024 Supreme Aire stands apart from other Super C coaches. Not only are there exclusive features you'll only find on Newmar Super Cs—like step-free aisleway and full air-ride cab—it now includes even more features to make driving it an even better experience.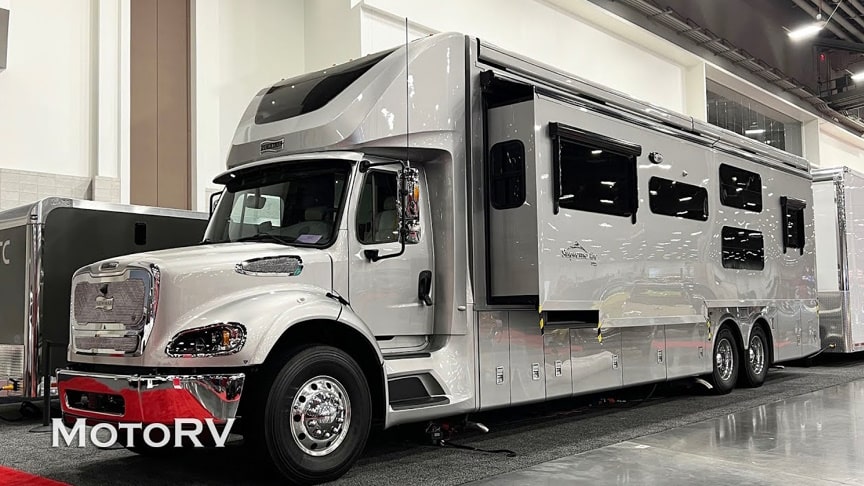 source.image: MotoRV
The 2024 Supreme Aire is available exclusively on a Freightliner® M2 112 chassis, with a 525 horsepower Detroit Diesel DD12 engine that offers 1850 lb./ft. of torque. It's available in four floor plans, ranging from 40 to 45 feet in length.
The Supreme Aire is an extremely luxurious and capable coach. It is 45 feet long, filled with every luxury, and built on one of the biggest and most capable foundations out there.
Advertisement
Heading toward the front of the RV, the kitchen is equipped with a fridge, pantry, sink, and stove. Two side popouts create a dinette and an entertainment area. A built-in TV completes the luxury feel of the RV.As a Super C RV, this motorhome can not only provide you with a cozy home away from home, but it can also make it easy to tow your ATV, motorcycle, or other recreational toys on the go.