Introducing the APEX AP-0, the Super Sports EV Concept, a celebration of the feeling of being behind the wheel. The car offers a more connected driving experience, embodying sustainability, pioneering technology, cutting edge design and, above all, a strong emotional connection.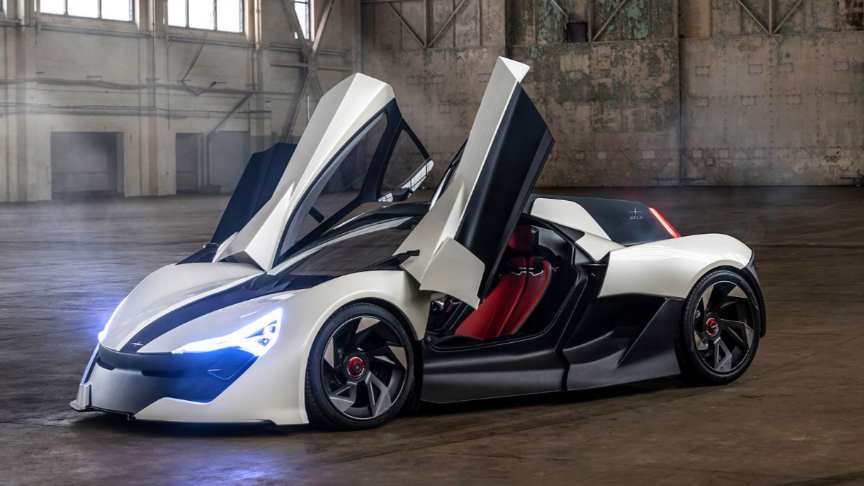 source/image: apex-motor
To us, an automobile is not just a transportation, but also a form of experience and enjoyment.The AP-0 is a triumph of how form and function can be combined in one harmonious package.
This begins with the front aerodynamic bodywork, which channels air underneath the car and behind the front wheels, along the body and out below the large rear diffuser.
Advertisement
The flat floor exploits ground effect principles, helping to pin the car to the ground for tremendous cornering ability. This is aided by the low centre of gravity provided by the 90kW floor-mounted battery pack. Together, these features enable the AP-0 to achieve a kerb weight of just 1,200kg.
Apex AP-0 Specifications:
▪ Length/width/height/wheelbase – 4,380/1,935/1,224/2,650 mm
 Ground clearance – 95 mm
 Kerb weight – 1,200 kg
 Engine – Electric
 Max output – 650 hp (484 kW)
 Max torque – 580 Nm
 Transmission – Single-speed, RWD
 Battery capacity – 90 kWh
 0-100 km/h – 2.3 seconds
 Top speed – 306 km/h (190 mph)
 Driving range WLTP – 515 km (320 miles)