This one of a kind Custom Limousine Trike was built in 2010, costing well over $300k. The fibreglass body mold took more than 8 years' work to finish and is 7 metres long.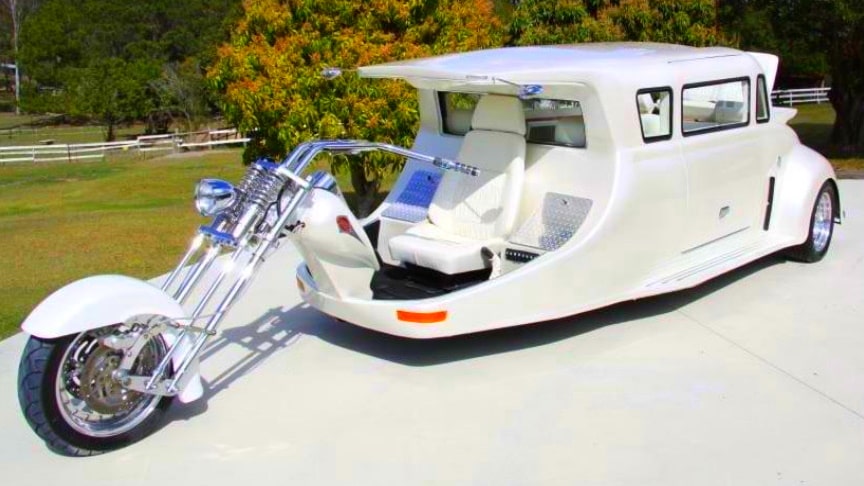 source: Lloyds Auctions/image: reddit
Fitted with a unique open-air dickey seat, this takes the total capacity to 8 passengers. Current owner has upgraded the engine to a custom built LS1 enhanced 6 litre V8 motor, 400+ horsepower.
Includes: gull wing side door, all white Italian leather custom interior upholstery, auto disc brakes, rear mounted engine, LED rear lights, air con, mini bar, TV, DVD and MP3 player, electric partition window and air bag suspension.Full body respray in 2018.
Advertisement
This extremely rare head turner would make an excellent investment.Featured in Just Parts magazine and was in the Essen Motor Show in Germany in 2012. Leather interior, Alloy wheels, AUX / USB, Reverse camera, CD player. Never been registered in Australia.//Lloyds Auctions
Make: Harley Davidson
Model: Custom limousine
Body: 1-Door Limousine
Drive Type: Rear wheel drive
Engine: LS1 6.0 V8 Petrol
Transmission: Automatic
Colour: White
Seats: 7