This time we filmed for you all new REZVANI VENGEANCE. This is incredible road legal military truck with 810 hp V8 6.2 COMPRESSOR as a maximum engine and different levels of armor.It based on Cadillac ESCALADE but this is absolutely another car. This is next level project by REZVANI after they made TANK and HERCULES 6×6 models.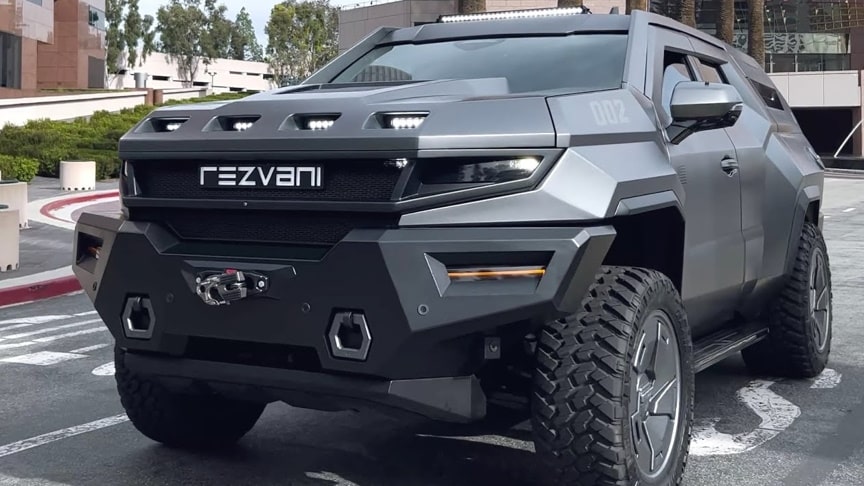 Engine options are two 6.2-liter V8 petrol engines generating 420 or 682 hp, and a 3-liter six-cylinder diesel engine with 277 hp, with optional four-wheel drive. A 10-speed automatic transmission from Cadillac is used.Watch the video from CarSpace:
The Vengeance was positioned as the largest and most expensive vehicle based on the Cadillac Escalade luxury SUV. Milen Ivanov,a digital artist who had previously designed vehicles for video games, designed the Vengeance to look like a vehicle in a game.[3] The car has 35-inch tires suited to difficult off-road driving.[4] The passenger compartment has the same dashboard as the Cadillac Escalade.
Advertisement
The vehicle can transport eight passengers in three rows of seats.[The Vengeance is built to special order, and is priced at the top of the American company's range as a more expensive alternative to the Rezvani Tank.