One of our most iconic vehicles is back for service and a refresh, so, we decided to make a video.Built in 2007, it is still in excellent condition, with innovative technical solutions for the time.As usual Thomas will show you from the outside in, enjoy the video.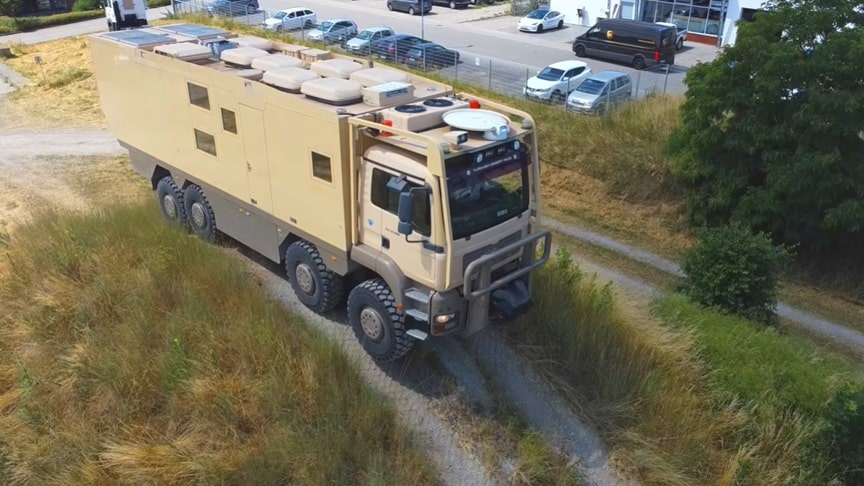 source/image: UNICAT Expedition Vehicles
With a 300-gallon fuel tank, it's a rolling fueling station. The interior can seat up to seven of your best friends where you can pass time Netflixing reruns on a 46″ HD TV via the included satellite network connection.
The vehicle is eqipped with a master bedroom and ensuite, along with a kitchen galley and lounge/dinette, big enough to fit the family of eight. At around 10m long and over 4m high when travelling,the motorhome will weigh around 20 tonnes.
Advertisement
The motorhome is powered by a 353kW/2300Nm 12.5 litre, six-cylinder turbo-diesel engine running through a 12-speed transmission, and will also be fitted with a spare wheel lifter at the rear, that doubles as a platform to carry dirt bikes or other motorised toys .