A 120 m2 fast assembly shelter by GillardShelters to be installed on mounting cradle or trailer with hydraulic self assembly system .Ultra quick assembly: 2 people – 30 minutes.The structure is available on trailer or Chassis Cab Possibility of adjusting the height of the structure if needed.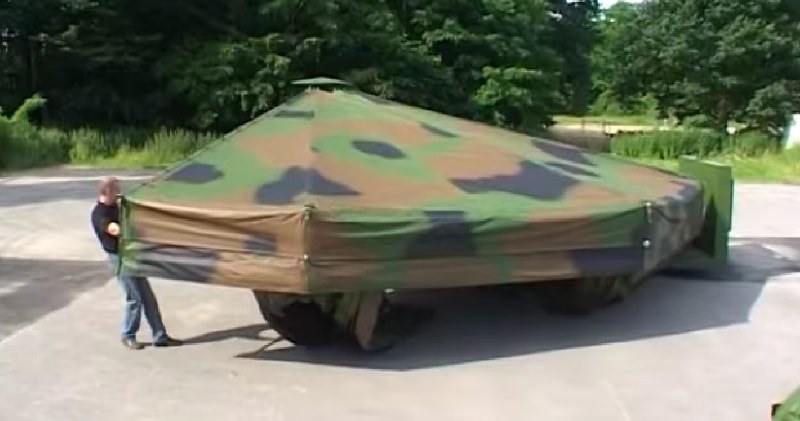 source/image: GillardShelters
The mobile shelter is able to withstand winds of up to 120km/h, and is snow resistant. Requiring minimal maintenance, the shelter has a lifespan of over 20 years.The design of the structure requires no external equipment for the assembly or disassembly.
Its compact packing and robust build, along with a set of carefully designed accessories, it ensures a efficient use for all emergencies, under any weather condition and on any type of terrain.
Advertisement
The mobile military shelter can be used in a number of industrial roles, such as mobile hospitals, accommodation, canteens and workshops.
Available options:
Generator,
Heating system,
Lighting system,
Air conditioner,
Sunscreens