MXB Shocker by Motocrossboard is a two-wheeled electric-powered motocrossboard which is simple to ride and maintain. This piece is the combination of a snowboard and a dirt bike, with the ability to move on rough trails with ease.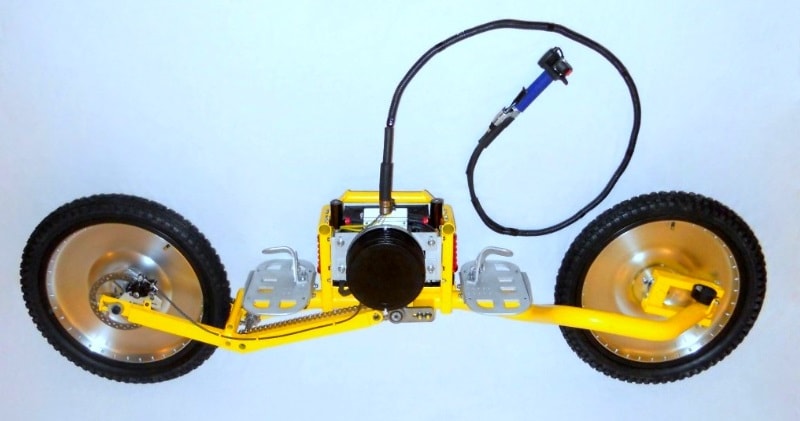 source:MOTOCROSSBOARD /image:FB
The MXB shocker is powered by 1,500w and 48v machines, producing five lb/ft of torque and giving a maximum speed of 56 kmph.The MXB can travel at top speeds of 18 miles per hour with weights between 48 & 70 pounds.
Throttle and brake are controlled with a handheld unit that attaches to the vehicle via a flexible strap. Since its capable of off road riding, suspension is a must.
Advertisement
The MBX features an adjustable coil-over suspension with oil-damping shocks.The MXB Shocker costs around $2,999.The Shocker is much easier to learn how to navigate than a snowboard or surfboard.