The exterior of this tiny home is just as impressive, with substantial storage boxes and spare tires mounted above the cab. He even installed a recycled RV door for added character!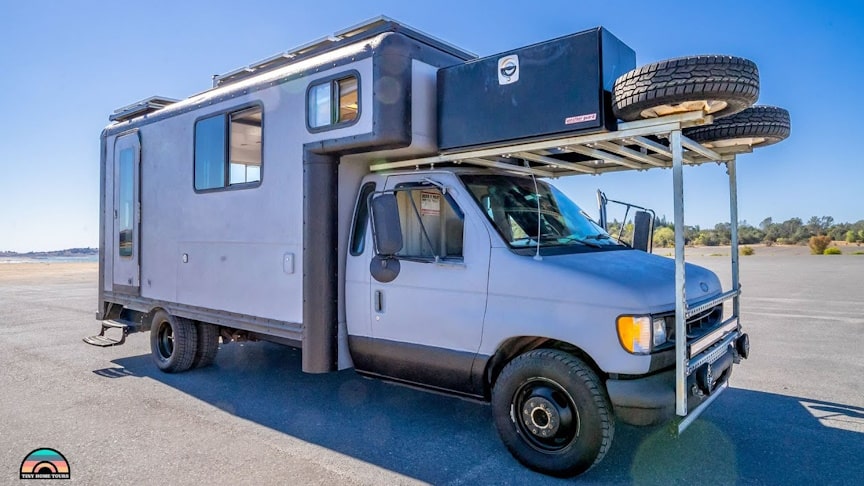 source.image: Tiny Home Tours
And with 800 watts of solar power, you can enjoy all the comforts of home while being completely off-grid.Jimmy's tiny home on wheels is built out of an old UHaul truck, and it's an impressive example of ingenuity, hard work, and perseverance.
Inside, you'll find all the amenities of a modern home, including a dual zone fridge/freezer combo, a deep sink, a microwave, and plenty of counter space.
Advertisement
The bathroom has a sink, a Nature's Head compost toilet, and a full shower. And although Jimmy has never used it, a beautiful wood-burning stove adds a cozy touch to the interior. The main seating area faces a massive TV monitor and a pop-up table for dining or working. The ceiling and walls are covered in stylish bamboo flooring, and the bed is elevated for added space.