The US-based startup Space Campers has recently launched a concept for a wedge-style camper that maximizes the vehicle's utility and performance. Plywood "Cybertruck" not included. Thanks again for checking out our prototype, we learned a lot with this build and are looking forward to bringing a refined production model to you in 2024!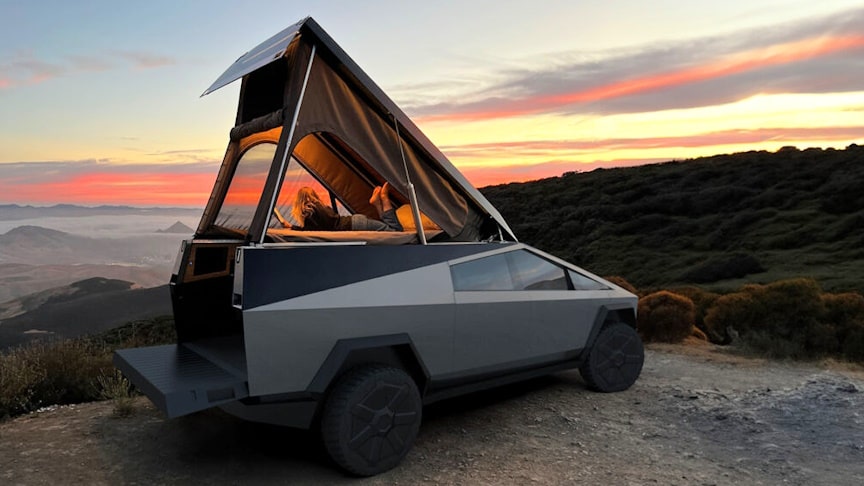 source.image: Space Campers
For installation, users can drop the camper onto the Cybertruck bed and attach it with a few clamps. Once set up, onboard air compressors help unlatch the roof with the flip of a switch. 'Air actuators raise your camper in 30 seconds or less. To finish things off, you roll down the front tent wall and strap it to the truck tailgate. Zip it closed and you're camping. Set up time will be less than 2 min.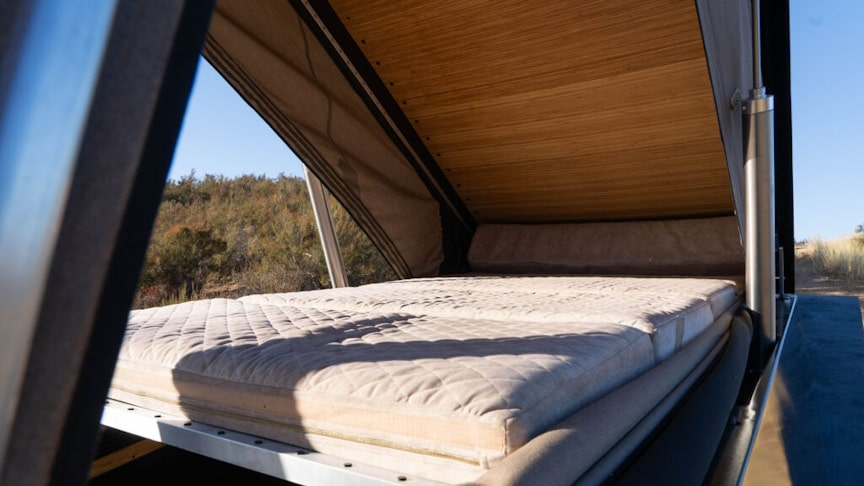 source.image: Space Campers
Every camper comes with the following features to take your Cybertruck's outdoor performance to a whole new level. We put the time in to thoughtfully engineer simple, functional, and robust parts that won't let you down.Your camper comes standard with a black gel coat finish that pairs nicely with the Cybertruck's matte black option. Add stainless steel armor for additional durability and heat shielding. Click through and select your style.
Advertisement
Rear hatch latches lock automatically when pushed closed and opens upon lowering the tailgate partially.Pneumatic cylinders drive your roof and bed, so you don't have to worry about straining yourself or balancing roof loads.The Murphy Style bed rests on detachable hinges to quickly convert into an exterior table.
Compatible with your truck's heavy hitting-battery pack for weeks of auxiliary camping power.Equipped with four 110V outlets, USB – A, and fast charge USB-C ports.470 lbs base weight, 430 lbs install weight upon removing your bed.Ceiling height of 8 ft at camper's high-side, 6ft at low-side.4 inch memory foam mattress big enough for two.