The AE.1 is brut power in performance and pure elegance in form.The vehicle is designed as a 3-wheeler, including 2 front wheels and 1 rear wheel. She is our pride first creation.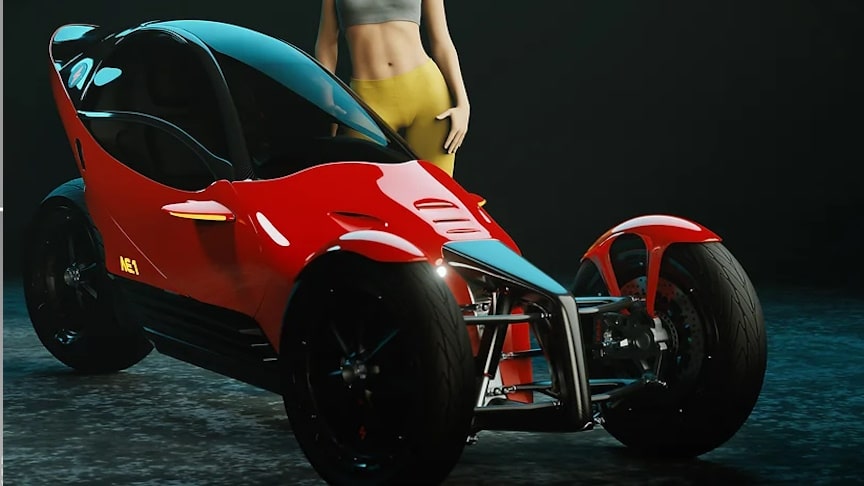 source.image: aemotors
The vehicle is powered by a innovative drivetrain enabling acceleration from 0-100km/h sub 3 seconds top speed that is "more than enough".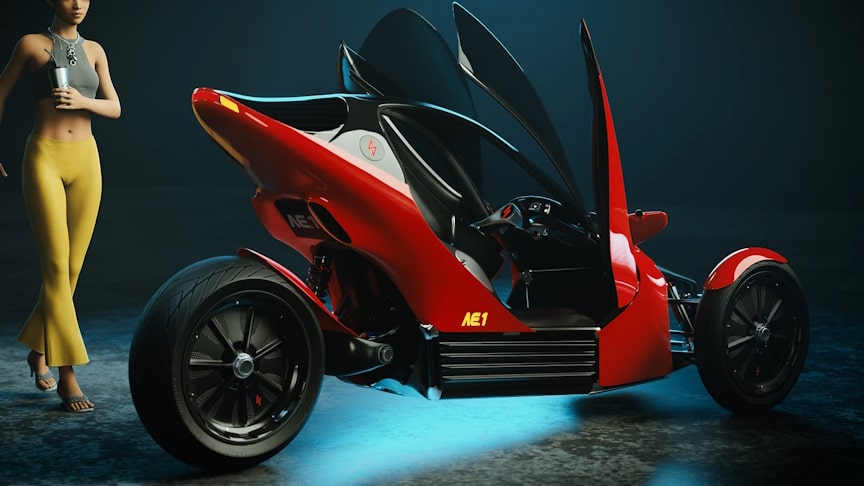 source.image: aemotors
The AE.1 frame incorporate carbon fiber monocoque top section with carbon fiber trellis main body resulting in the ultimate strength to weight ratio. We give attention to detail not only to the exterior and interior of the vehicle but down to each nut and bolt.
Advertisement
According to the designer's calculations, this 3-wheeled vehicle will use the Emrax 228 electric motor, which is capable of producing 148 horsepower and maximum torque of 230 Nm. Powering the motor is an 18 kW 450 A battery pack.
The Aggressive Evolution AE.1 is designed by a Vietnamese startup Aemotors. "We create high performance electric titling trikes, compact vehicles with exhilarating characteristics of crotch rockets and pleasure qualities of supercars."