"In a way Purple is like a modern wizard, transforming old trash into useful treasures for his off the grid homestead.After being gifted an old Bedford bus by a friend,he has been restoring it over the years and it's now a wonderful off the grid tiny house in an upcycled homestead."via: Living Big In A Tiny House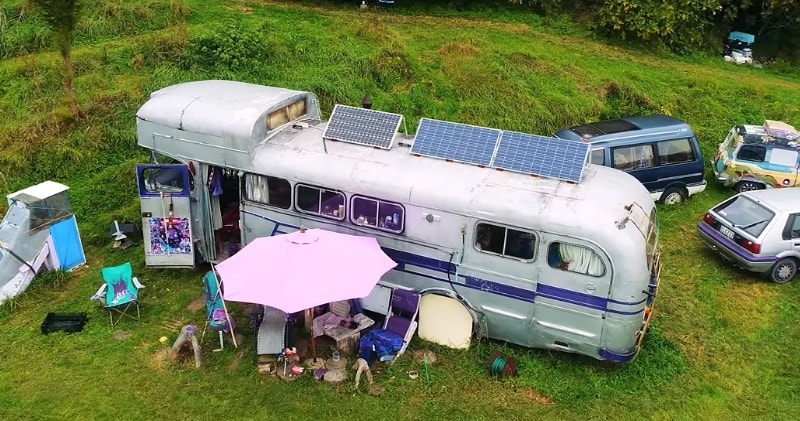 source/image: Living Big In A Tiny House
Purple's house bus home is a perfect example of how old items can be repurposed and upcycled for unique and useful purposes.
It shows how be reusing items, you can also achieve a lot with very little money. Purples home allows him to live a simple, off the grid life.
Advertisement
With all his needs met, he is able to focus his efforts on his creative work as an audio engineer and create beautiful and useful things from old items. I hope you enjoy the full tour of this special tiny home and off grid homestead.