QUT has designed and built Agbot II, a battery and solar-powered agricultural robot that can navigate fields, identify weeds and either chemically or mechanically eliminate them as well as spray fertiliser,a battle that costs the sector $1.3 billion dollars a year.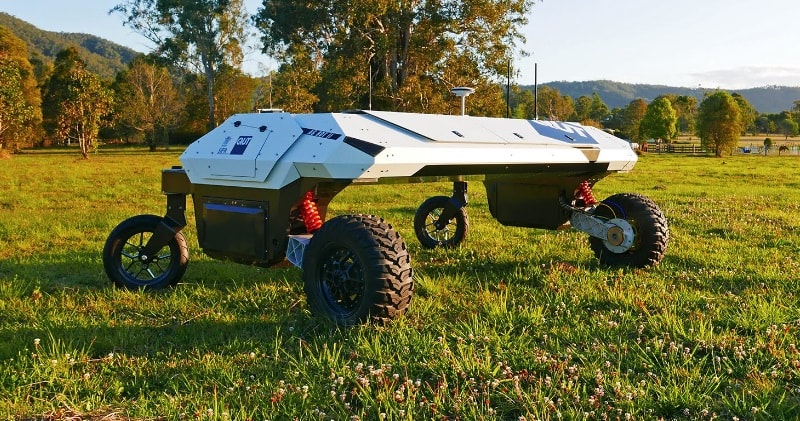 source/image: TheQUTube
QUT's AgBot II prototype is equipped with cameras, sensors and software and is designed to work in autonomous groups to navigate, detect and classify weeds and manage them either chemically or mechanically as well as apply fertilizer for site specific crop management. read more: QUT
AgBot II is currently being trialled in the field.Weighing in at just 600kg, the AgBot II will help reduce soil compaction that affects the yield by limiting the root development of the crops.
Advertisement
Due to their lightweight build, the robots can also be deployed faster onto fields after rain to keep a tight control of weeds before they drop their seeds.The QUT team is currently investigating commercialisation with potential partners and hopes to be able to make Agbot II available to farmers soon.