This authentic 1920 Indian Twin Board-Track Racer is a good reminder that back in the early 20th century, American motorcycle manufacturers were one of there world-leaders in the design and construction of racing bikes.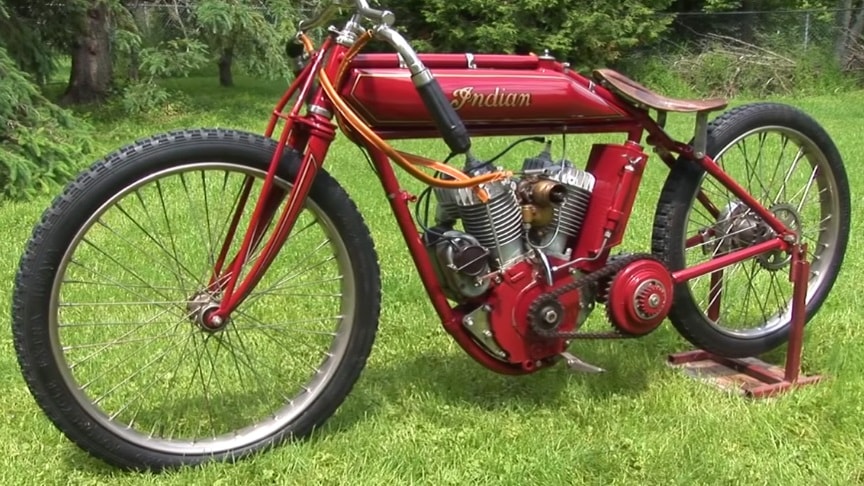 source/image: KinckSound
The Indian board track racing motorcycles built by the factory were defined by their bright red frames, gleaming engines, and the prominent "Indian" logo on the fuel tank installed between the frames two top tubes. Watch the video from KinckSound for more info:
These motorcycles would travel around America racing on the gigantic wooden board track racing stadiums, reaching speeds in excess of 100 mph with no brakes, no helmets, and no suspension.
Advertisement
Featured here is the 1000cc twin cylinder single exhaust port Indian F-Head design engine. Single speed, direct drive and no brakes, these motorcycles were not for the faint of heart.Board track racing was one of the most popular sports of the early 20th century.